The most interesting things are always the ones that are inaccessible and untouchable to most of people. This is exactly how this underwater photo shooting was, because the army has its own rules and its own restrictions, so all this is absolutely inaccessible for civilians. I had the honor of being one of the first civilians to ever scuba dive with the 72nd Special Forces Brigade and to take unique photographs that would present this special unit in a different and very special way. In addition to everything I have ever done, this was certainly one of those experiences that will be remembered forever, and only one of the results is the cover of the magazine "ODBRANA" in addition to all the other publications we received after this photo shoot.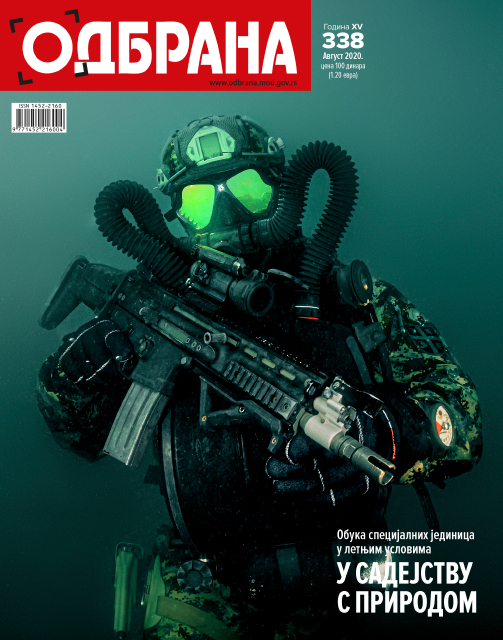 ABOUT MAGAZINE "ODBRANA"
ODBRANA magazine was a newspaper of the Ministry of Defense, which has been published since October 1, 2005. The founder of the magazine is the Public Relations Department, and the publisher is the Media Center "Odbrana".
The main task of the magazine "ODBRANA – DEFENSE" is to inform members of the Ministry of Defense and the Serbian Army, employees in all other elements of the defense system and the widest domestic and foreign public about all current issues on the country's defense.
ODBRANA continues the tradition of the military press in Serbia for 137 years. The first official newspaper of the Serbian army was the newspaper "Ratnik", the first issue of which was published on January 24, 1879, and that date marks the Day of the Media Center "Odbrana".