It's always great to see photos on the cover of the magazines, especially in today's times when social networks are dominant and magazines are slowly disappearing. This time it's wonderful to see one of my underwater photos from Mexican cenotes. I am delighted to share a new cover page of ID summer edition magazine.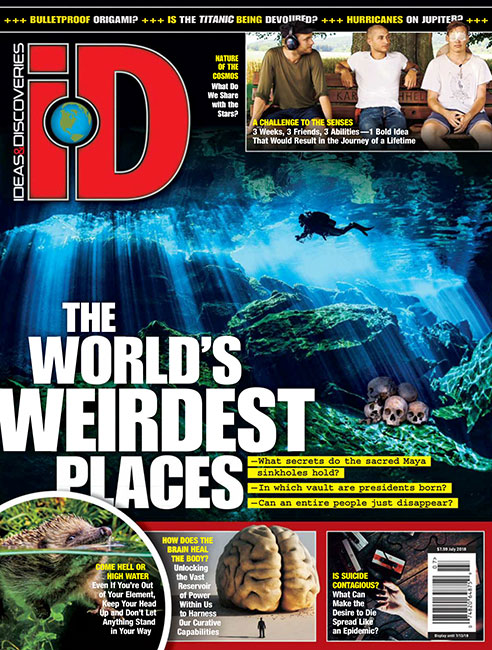 ABOUT "IDEAS AND DISCOVERIES" MAGAZINE
Ideas and Discoveries or ID is a revolutionary science magazine: a perfect balance of history, science, nature, psychology, and current events, combined with stunning photography and graphics, put together in a uniquely compelling way. The magazine was first published on 10th December 2010. It is an American magazine available in newsstands, published on a bi-monthly basis. It is part of the Bauer Media Group.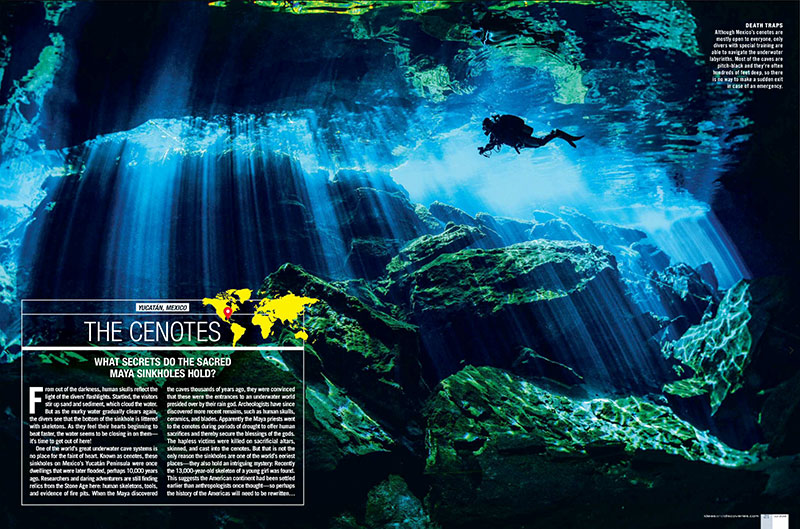 WHAT'S A CENOTE?
Cenotes are essentially large sinkholes or caves, usually found in sedimentary limestone rock, that have filled with cool, clear groundwater and rainwater over time. Typically created when a cave collapses on itself, Cenotes can be open-air cenotes (the roof has completely collapsed) or a cave cenote (most or all of the roof remains). Many cenotes are home to various fish, plant life and even turtles! Throughout the Yucatan Peninsula, thousands of Cenotes have become popular places for locals and travelers to cool off from the jungle heat.