Cover page for "UNIQUE BELGRADE" magazine. Each front page has its own unique value, especially today and in the years when the Internet and digital magazines dominate markets around the world.
Tucked away along the Sava River, the Belgrade Waterfront is a monumental $3 billion urban revitalization project that is creating a new city center and a new international destination. Belgrade Waterfront is a completely new part of Belgrade (the capital of Serbia), so the cooperation with that company from my photographic point of view is very important.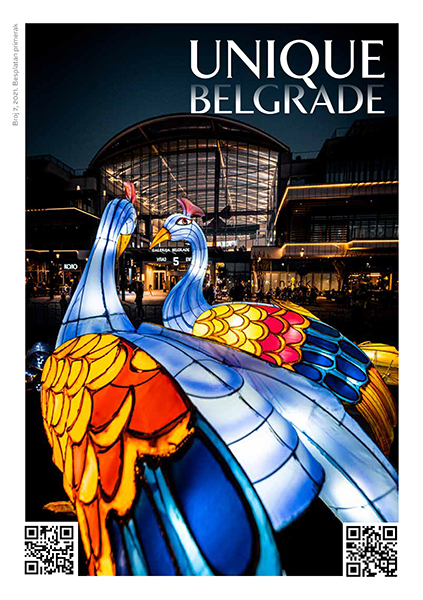 ABOUT BELGRADE WATERFRONT
Belgrade Waterfront, known in Serbian as Belgrade on Water (Beograd na vodi), is an urban renewal development project headed by the Government of Serbia aimed at improving Belgrade's cityscape and economy by revitalizing the Sava amphitheater, a neglected stretch of land on the right bank of the Sava river, between the Belgrade Fair and Branko's bridge. It was started in 2014 with the reconstruction of the Belgrade Cooperative building, which was finished in June of the same year. It is the second largest mixed use complex under construction in Europe, just after Minsk Mir, worth 3.5 billion dollars. Belgrade Waterfront complex will include 7,000 residential units for 14,000 residents, luxury hotels including W Hotel and St.Regis 2000 offices, the largest shopping mall in southeast Europe, and public buildings within a total construction area of 1.8 million sq.
The project was initiated in 2014 between the Government of Serbia and Eagle Hills, a leading Abu Dhabi-based private investment and development company focused on creating new city hubs in high-growth international markets. Around US$ 3,5 billion will be invested by the Serbian government and their UAE partners. The project includes office and luxury apartment buildings, Belgrade Park, Sava Promenada, five-star hotels, and Galerija Belgrade shopping center. The project's central point is Kula Belgrade a new city landmark. Standing at 168 metres (551 ft).