Few things can be more interesting than photographing Formula 1. Also, when you try to imagine Formula 1 on Ice together with champion Max Verstappen then the whole idea and the whole project becomes even more exciting. Low temperatures and very cold weather did not stop me from capturing it all with my camera. Of course, this project remains one of those "memorable" and one of those that write history on very special pages.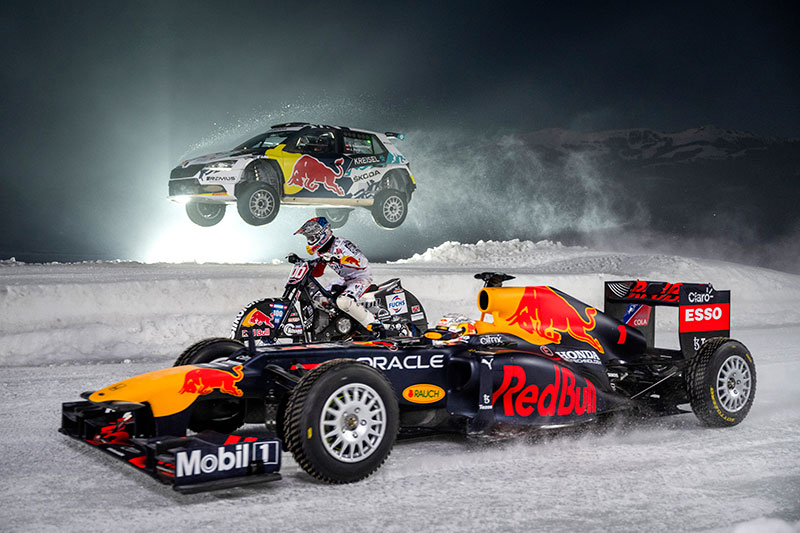 Formula 1 champion Max Verstappen had an interesting trip behind the wheel of his car, as he drove it on the ice ring at the airport in Zell Am See, Austria.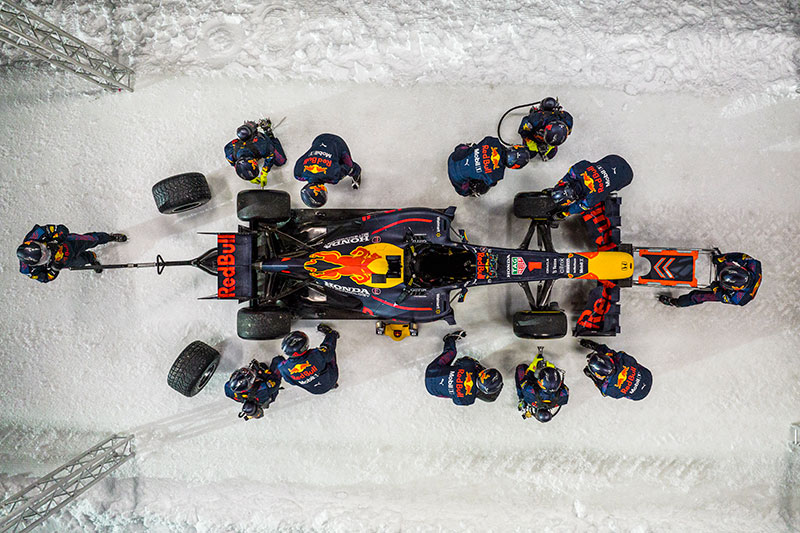 In a spectacular prelude to Verstappen's 2022 season, he took to the track with former European Ice Racing Champion Franky Zorn, 51, in the driving exhibition hosted by the GP Ice Race circuit.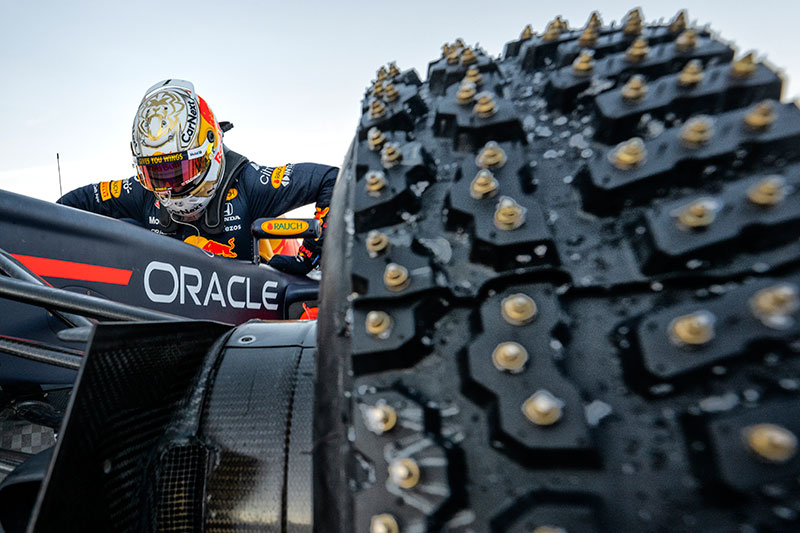 Although he'd never driven an F1 car on ice before, the Red Bull Racing driver sped through a circuit built out of ice on specially designed Pirelli spiked tires, with his helmet and race car carrying the number '1' for the very first time.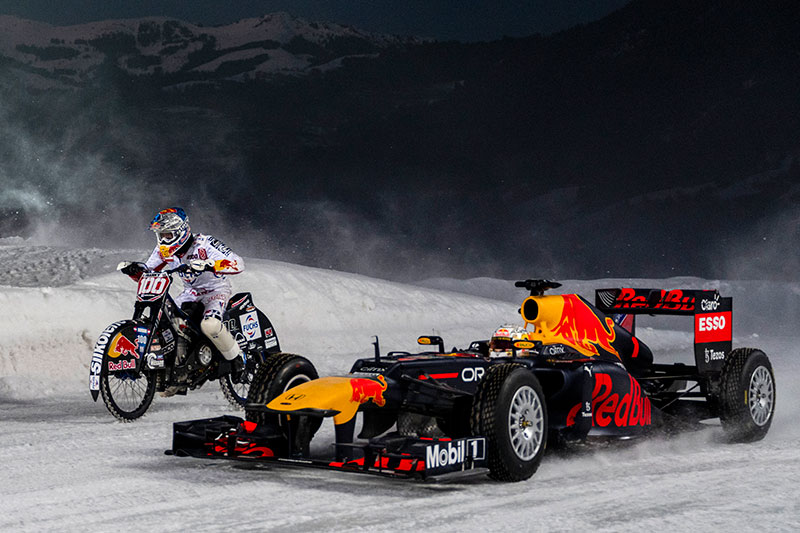 Just like Vettel did during his championship success, Verstappen has elected to run #1, the first time it will be used on the F1 grid since 2014. When asked about the change in numbers, a smiling Verstappen was quick to express his hope that his new number would stick around for the foreseeable future, saying, "How many times do you get the opportunity to swap numbers? And number one is the best number out there, so for me, it was very straightforward to pick it. Hopefully, number 33 doesn't come back next year."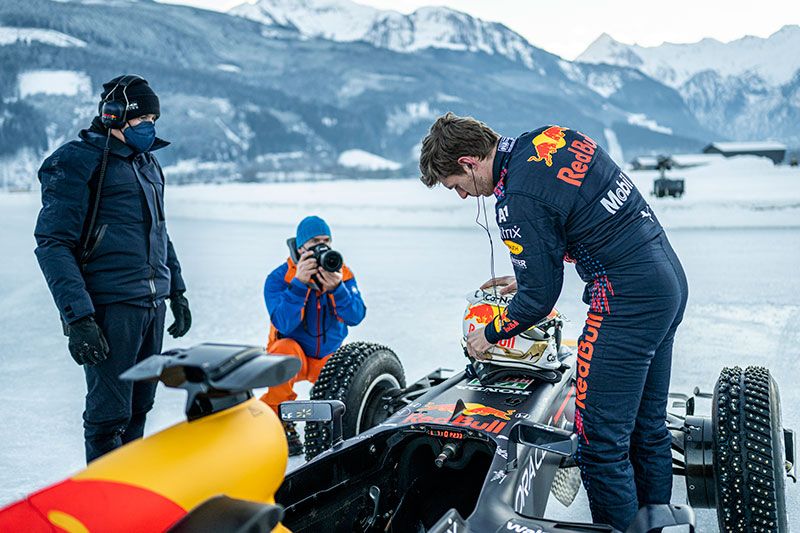 "This is my first time on the ice in a Formula 1 car and I was really looking forward to it. It was very interesting and quite slippery, so I had to be careful. "Everything was icy, including the brakes, and the Formula 1 cars were not designed to be driven on ice, which made everything difficult, but it was a lot of fun," said Verstappen.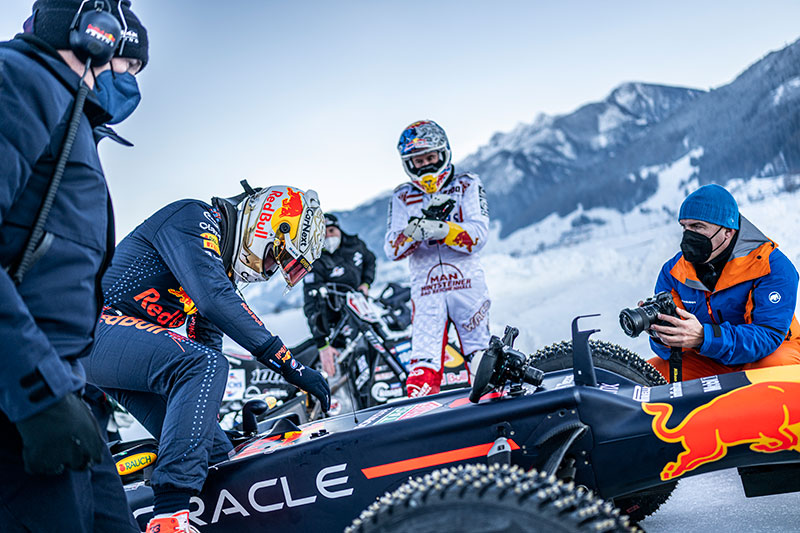 As the shadows lengthened at the circuit sandwiched between Kitzsteinhorn Glacier and Grossglockner Mountain, the action moved into the evening, with the pair chasing each other through the winding segments of the short ice track.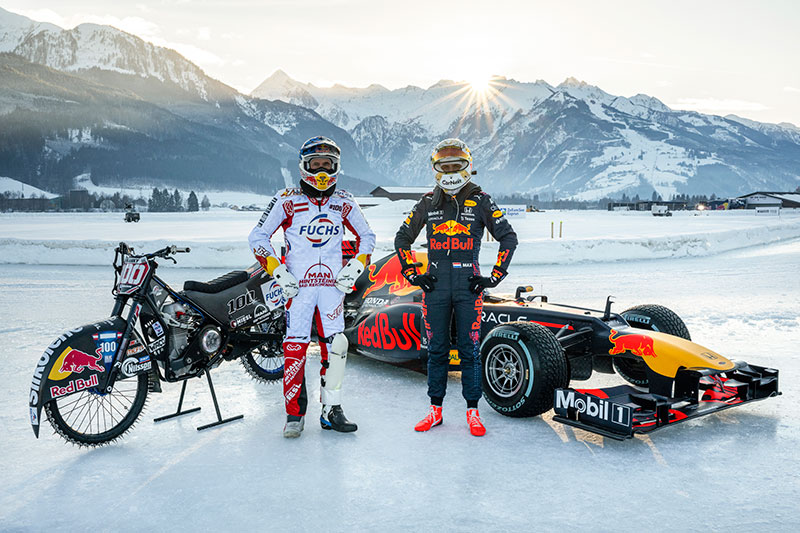 After his icy "warm-up" laps, Verstappen will soon face an unprecedented 23-race marathon in his first season as reigning Formula One World Champion.