One of the important details for every big metropolis during New Year's Eve is certainly the light effects and fireworks that are organized in the iconic places of the capital cities. Like last year, I had the challenge ahead of me to capture such a spectacle through photographs in my own way. In such cases, the drone and aerial photography, which offers you numerous possibilities, come to the fore. Since I have been working on the "Belgrade Waterfront" project throughout the year, I know the location very well, which is really a big challenge for any drone flying because of the tall buildings and cranes that are used to build all the buildings in this new part of Belgrade. I certainly came to this location with an already made plan from where and in what way I will photograph this light spectacle. In addition to the already mentioned challenges, perhaps the biggest challenge this time was the number of drones in the sky, which were in a truly incredible number this year. Regardless of everything, I put my plan into action and did what I came for, so I hope you will all enjoy these photos.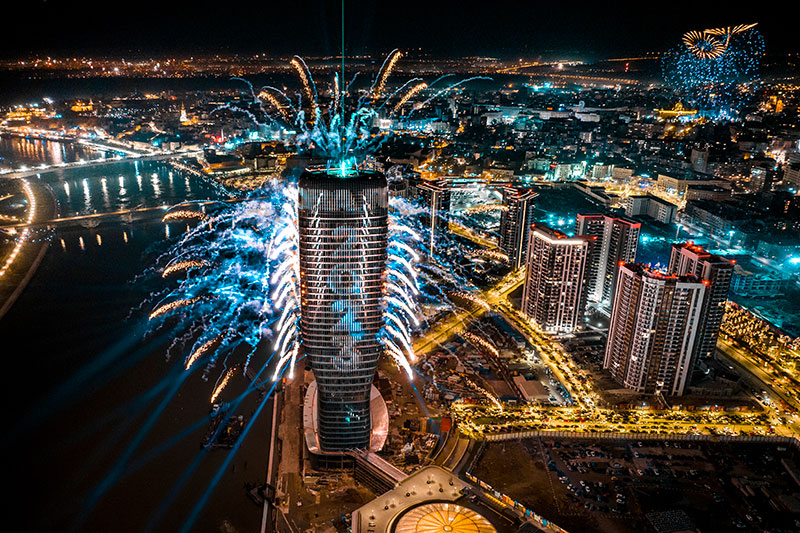 After the grandiose countdown of the last moments of 2022 on the media facade of the Belgrade Tower, the tallest building in Serbia and the region, there followed impressive fireworks display that created real New Year's light magic in the sky above the river Sava.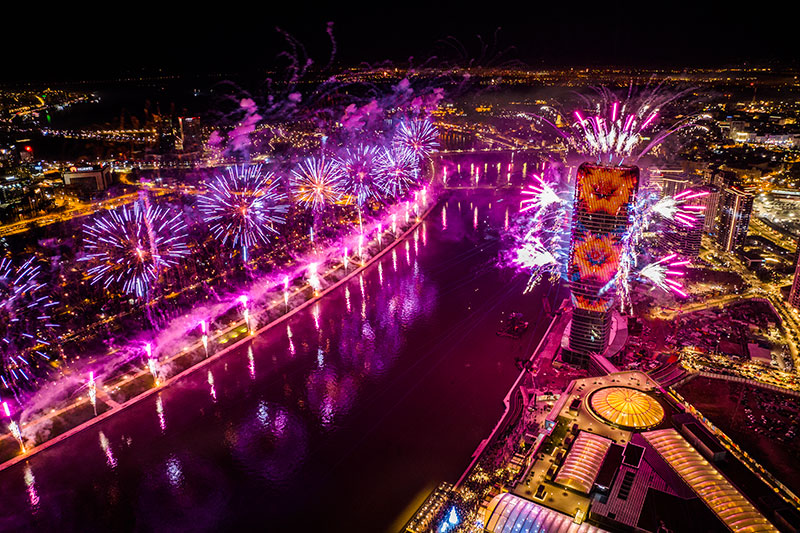 The total duration was eight minutes, the fireworks were fired from 20 floors of the Belgrade Tower, from a total of 180 positions, as well as from 13 positions from the New Belgrade Sava bank, in a length of 1 km, while the fairy-tale scenes of the "Craziest Night" celebration were completed in a perfect way unique fireworks from the Old Sava Bridge and bridge Gazela, as well as a laser performance of several dozen lasers, state-of-the-art laser heads, beams and LED strobes that produced an astonishing 10,000 light effects. The visually impressive event was complemented by music specially composed for the occasion and inspired by local ethnos motives the spectacle is a gift from Belgrade Waterfront to fellow citizens and guests of the capital, and the fireworks were organized in cooperation with the company "Fireworks by Grucci, a world leader in pyrotechnic events of this type. That this is the case is confirmed by the fact that "Fireworks by Grucci" broke as many as 11 Guinness World Records in the field of fireworks.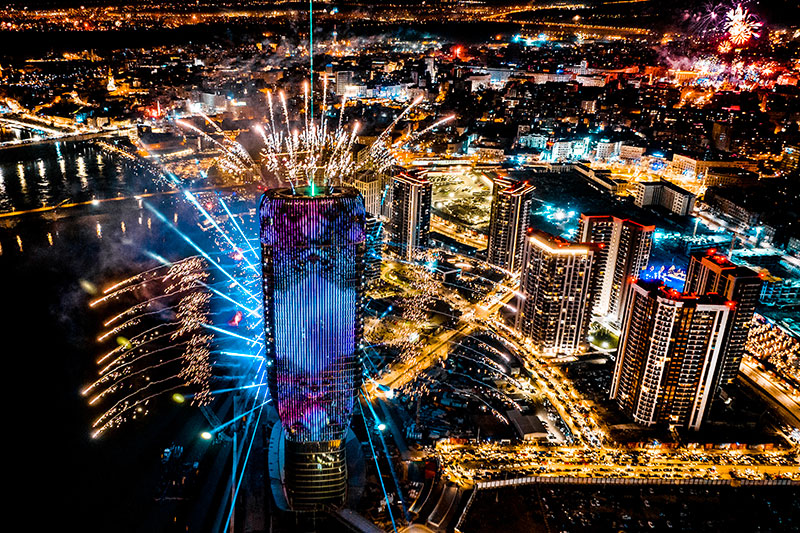 For the first time on New Year's Eve, the content on the media facade of the Tower was shown, and the light effects amazed everyone present. Pictures from the Belgrade Tower were sent to the world on New Year's Eve, and the tallest building in the region was positioned as a new recognizable symbol of the Serbian capital.