It is absolutely great to be part of the world's latest MARES campaign called "Be your own ambassador". This image was captured in one of my favorite scuba diving destinations and one of the coolest underwater photography locations ever – the Kittiwake shipwreck in the Cayman Islands.
Shipwrecks particularly appeal to me, as they pose many photographic challenges but they're so unique and make for an exciting dive.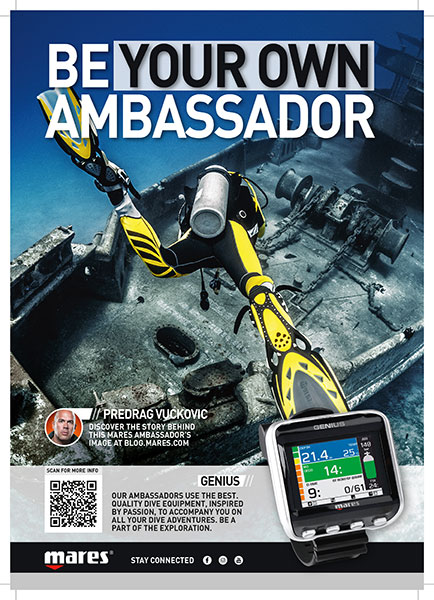 With this image, my goal was to unite the diver and the wreck so that the picture could tell the whole story. Incredible visibility here is crucial, making the whole scene unforgettable.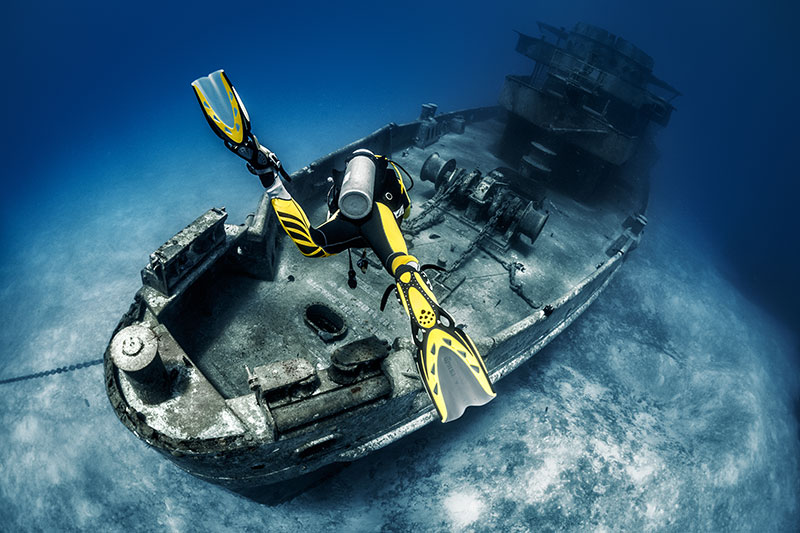 I would definitely mention that everything is much easier with my reliable, but also beautiful MARES equipment. My constant travels around the world in different ways just prove to me once again how resilient my equipment is to all the challenges that action photography requires. Many thanks to my MARES family who have been supporting me for years in everything I do and on many of my projects. It is a real pleasure to be part of the MARES team and all the wonderful people who participate to make diving a completely different dimension!
My MARES ambassador biography you can find on this LINK as also this latest campaign story HERE