From stunning natural landscapes and magnificent skyscrapers to diverse and vibrant culture, Los Angeles captivates attention with its uniqueness and beauty. It is one of my favorite cities in the world, and I have had the pleasure of taking photos of L.A. from the land and the sky. However, this city had one more impressive view in store for me – the Los Angeles Skyline at Night from a birds-eye perspective is an incredible experience.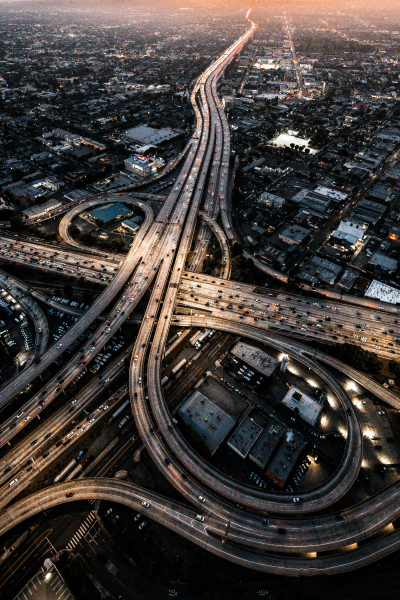 The assignment for a magazine took me to California, where I got the chance to fly over the city of angels at night. And what a flight it was. L.A. is renowned for its breathtaking skyline, dominated by silhouettes of magnificent skyscrapers that leave a huge impression when viewed from above. This view is even more mesmerizing during the night when the sun sets down, and the city lights come alive. The skyline of Los Angeles turns into a dazzling display of vibrant colors and shimmering lights.
The iconic structures and the architecture of L. A. are equally beautiful and intriguing from the above. The city offers diverse landscapes, from picturesque beaches and Santa Monica mountains with the infamous Hollywood sign to the city's energetic downtown with impressive skyscrapers with illuminated glass facades. Needless to mention, the symmetrical rows of buildings, exciting crossroads, roads, and highways. Incredible scenes were rolling in front of my eyes constantly as we soared through the air.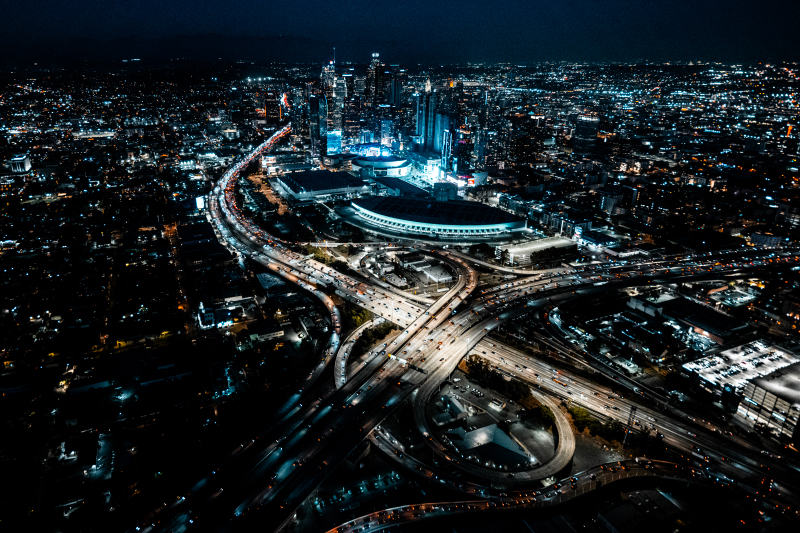 While Los Angeles keeps some of the most famous movie sets, I have to admit that the city itself has that movie magic and energy, especially at night. Watching the La La Land from a helicopter, 1000 meters up in the sky, at night was truly a spectacular view. It was a pleasure and honor again to get to know Los Angeles from this perspective.