Red Bull Cliff Diving photoshooting in Mostar always comes as a real pleasure for me, especially in such a spectacular place that is close to my home. The feeling is very special every time I come to this beautiful and certainly unique place.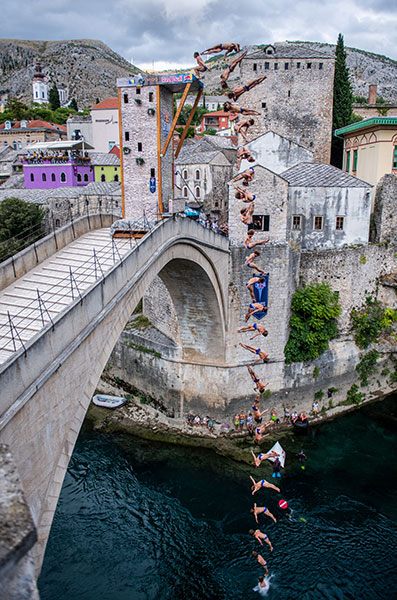 The only Red Bull Cliff Diving World Series event where competitors leap from a UNESCO World Heritage site, Mostar holds a special place in the divers and organizers' hearts. As always, besides regular camera and variety lenses my favorite weapons of choice for this particular adventure were a drone for aerial photography and an underwater housing for my camera, which allowed me to take shots from such amazing angles which would otherwise be unachievable to anyone else.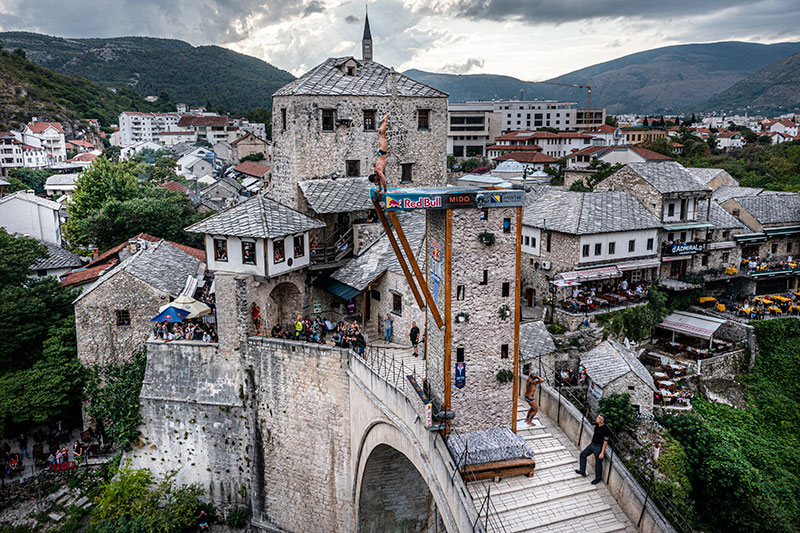 About Red Bull Cliff Diving World Series
Since 2009 the Red Bull Cliff Diving World Series has provided a platform for aesthetic freefalls and dives of ever-growing complexity, spotlighting the sport's finest athletes as well as the most promising breakthrough talents. A pure extreme sport, the World Series is hosted in exceptional locations where athletes launch from rocks, historical bridges or next to waterfalls while ensuring environmental responsibility and increasing awareness for the sustainability of our planet.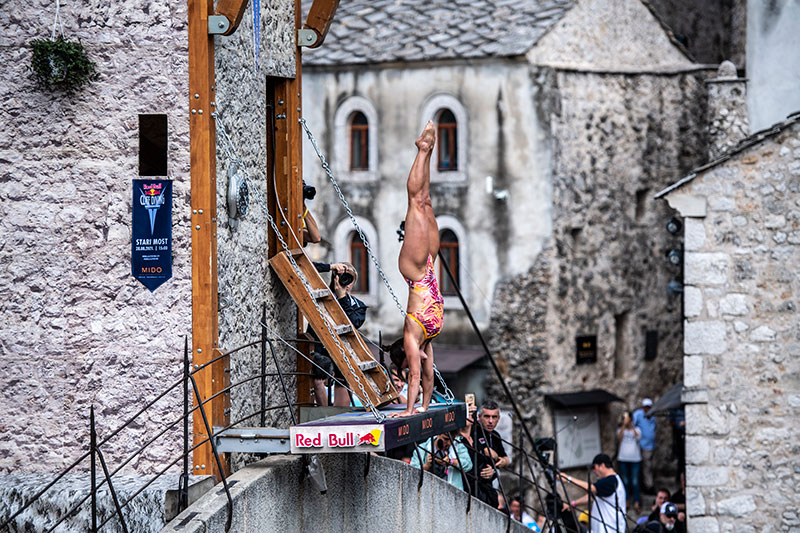 In 2021, 24 of the world's best cliff divers – 12 women and 12 men – will once again leap, twist and somersault from breathtaking heights of up to 27m and at speeds in excess of 85km/h, with no protection but their concentration, skill and physical control, at six demanding stops. A thrilling quest for the glorious King Kahekili Trophy is guaranteed in the Red Bull Cliff Diving World Series' 12th season.