David Coulthard brought hundreds of horsepower on Mamaia Boulevard for the first demonstration of Formula 1 in Romania!
Photo shooting with David Coulthard was so hard and in the same time so nice – so hard because of weather conditions and rain and so nice because of David's professional attitude. Like really big star his cooperation about good pictures was amazing. Any advice or request from my side like official photographer was acceptable for him and also discussion about spots on the track for turns and drifts before the event as well as shooting after the event.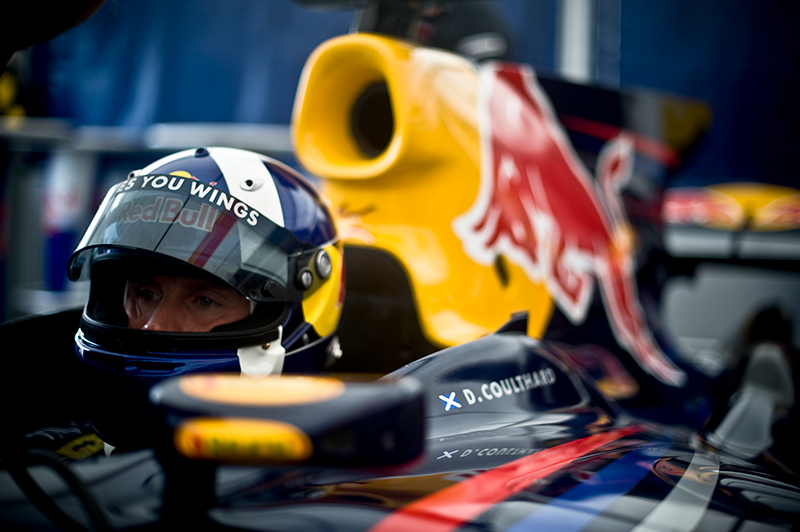 Despite the bad weather conditions, over 5.000 people were gathered for a distance of 1200 meters to attend the first real show of Formula 1 in Romania. For 30 minutes, one of the F1 world's legends, the Scottish driver, David Coulthard, have made a demonstration of speed, horsepower, and last, but not least, the Romanians had the chance to hear the unique sound of the Red Bull Racing car.
"I felt very well on the route. I almost felt the public and, despite the rain that has not stopped during the demonstration, I saw the smile on their face and I think that they felt very well, too" said David Coulthard immediately after the demonstration.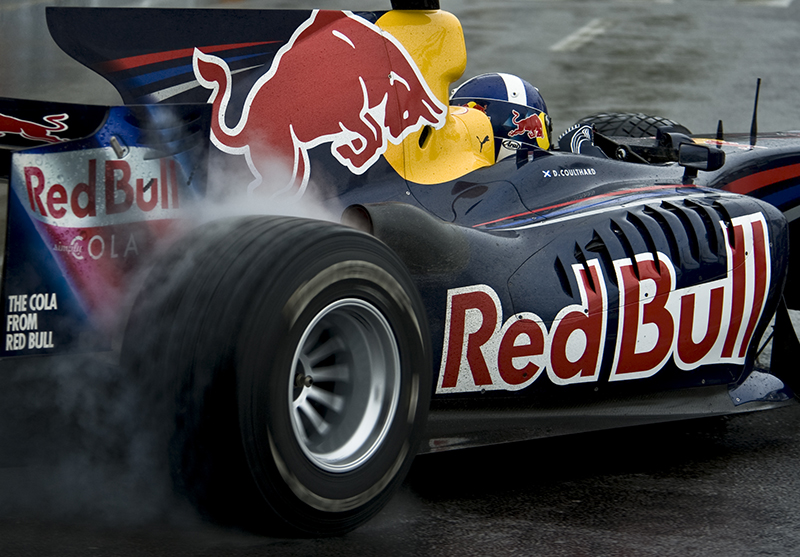 In those 30 minutes, the Red Bull Racing team technicians have changed tires for 2 times and the engine was cooled for 15 minutes with carbonic ice.
Also equipment for this photo shooting was very often changed and something different for me then usual. I used like always two cameras Nikon D3 but this time because of big rain and changeable light I decided to use lenses Nikkor 50mm/1.4 and Nikkor 85mm/1.4 for preparation (no flashes this time) and only one lens for action Nikkor 80-400mm/3.5
Choice was good…and outcome of this photo shooting was amazing!
I am pretty sure that I will work with David again (I already had request to work with him again in India, Mumbai but for that dates my schedule was full)…