When did you photograph some sport for the first time? In my case, it was really difficult, but it happened anyway. Stefan Bojic is a unique athlete on the planet who plays tennis but in his own way – Freestyle Tennis. This type of tennis is a special discipline practiced by only a few people in the whole world. I have photographed tennis many times, but never freestyle tennis for the reasons I mentioned above, so it is a great privilege to work with unique athletes who raise individual sports to a special level.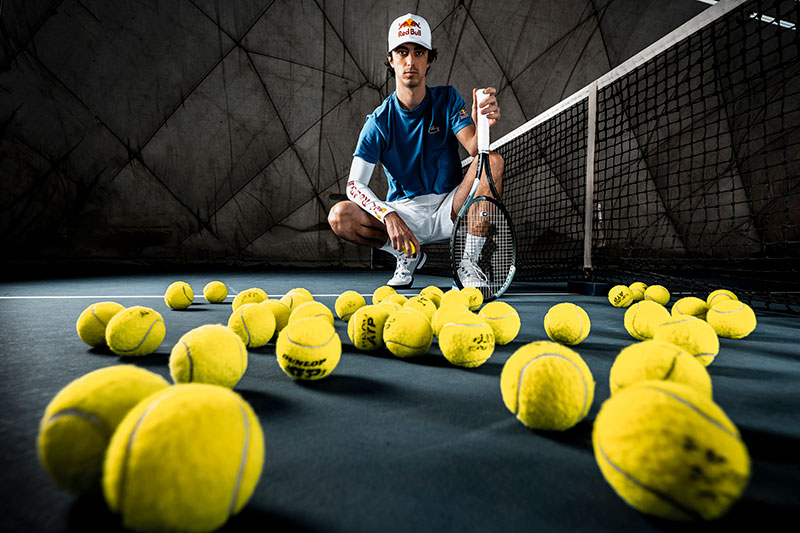 When you look at everything that Stefan can do with a racket and a ball, then you understand what all human possibilities are and where all the limits are in a sport. He is a pioneer of "freestyle tennis", and thanks to his extraordinary skills in recent years, he has become globally popular for the tricks he performs using a tennis racket and ball.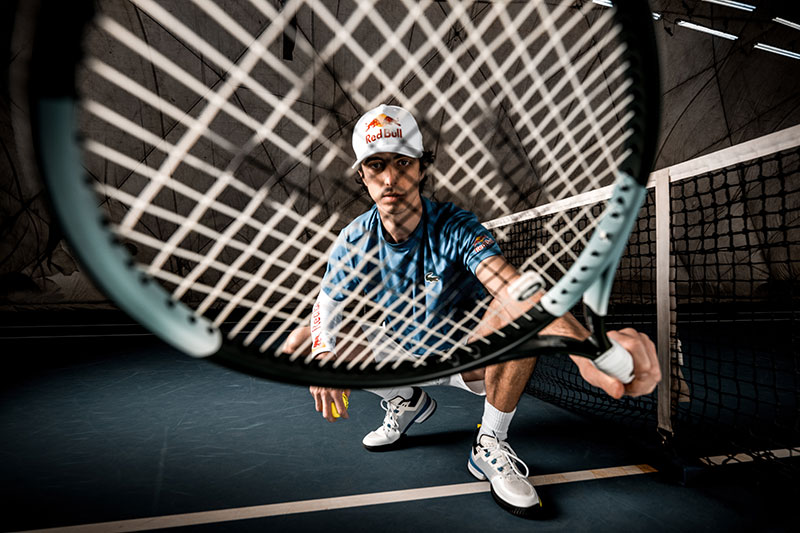 ABOUT STEFAN BOJIC
Stefan was born in 1990 in Novi Sad, Serbia, graduated as a director, and turned his tennis career in a different direction when he was 22 years old. Even among the greats of white sports, few people managed to repeat some of his tricks, and it all started when his coaches advised him to hit the ball with a wire, not with the racket frame.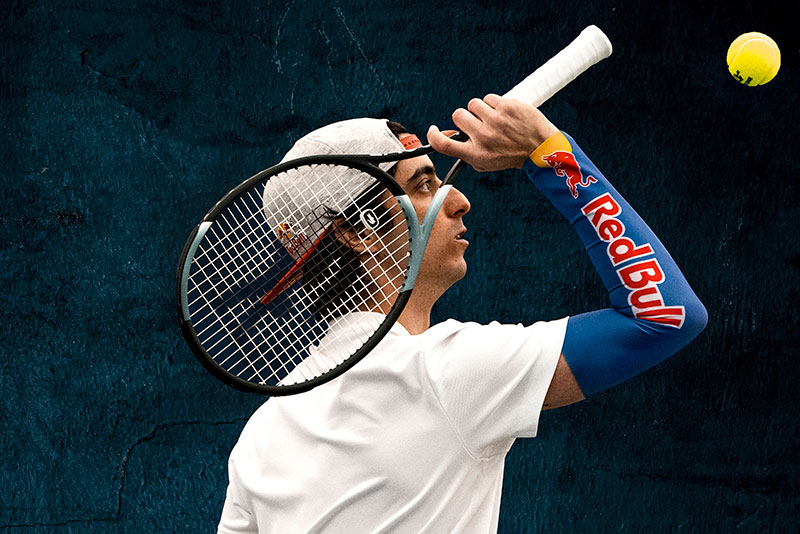 However, Stefan was always looking for a more difficult and interesting way, so he turned one aspect of his game into a freestyle! Bojić was a talented junior, and after finishing directing at St. John's college in America, he began to shift his focus in tennis to a different handling of the ball and – he was not wrong!
He also had notable results as a tennis player in the younger categories, he was the champion of Serbia in the U16 category, a finalist of the Winter National Champion in the U18 category, he also recorded his first ATP points, he was the fourth junior in Serbia according to the U18 ranking, after which he switched to the category in which practically had no predecessors. In addition to creating a completely new category, he managed to develop it to such an extent that it continues to surprise and delight us every day.
Now as a Red Bull athlete, he will spread his influence and continue his mission to make tennis an even more attractive sport!