The Red Bull 400 race, also known as "the most difficult 400 meters you will ever run", was held on Malo Polje in Igman. The participants faced the challenge of climbing up the ski jump, in which they had to overcome a 170-meter height difference in just 400 meters of the track, at a slope of 37 degrees.
The photographic challenge in those 400 meters on the large Igman ski jump is equally great for both photographers and competitors. I learned many things through the lens right here at last year's race, which was held for the first time in Bosnia and Herzegovina. Emotions, sweat, suffering and tears are the main part of this event, so sports photography is precisely focused in that direction. All of the above makes this photo shoot very unique, so the biggest challenge is that there is absolutely no special planning. I certainly enjoyed myself, and this shortest running track in the world leaves a big mark behind through unique moments that can only be described through photographs.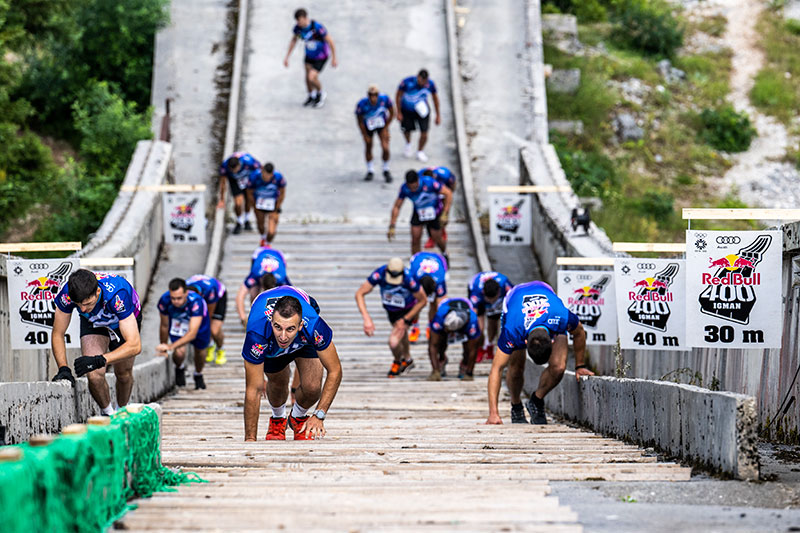 Competitors and spectators gathered at the foot of the Great Ski Jump at the Olympic Igman were blessed by the weather with a pleasant temperature and a gentle breeze, providing ideal conditions for the race. At the start there were more than 170 participants from nine countries (Austria, BiH, Czech Republic, France, Croatia, Hungary, Germany, Slovakia and Serbia), divided into two groups of women and five men. The race started at 1 p.m., and after seven qualifying groups, 30 male and 15 female competitors made it to the finals. The winners of the second BIH edition of the Red Bull 400 race are Jakub Siarnik in the men's competition and Emina Alagic in the women's competition. The two of them were the fastest to overcome the exhausting climb up the iconic Great Igman ski jump.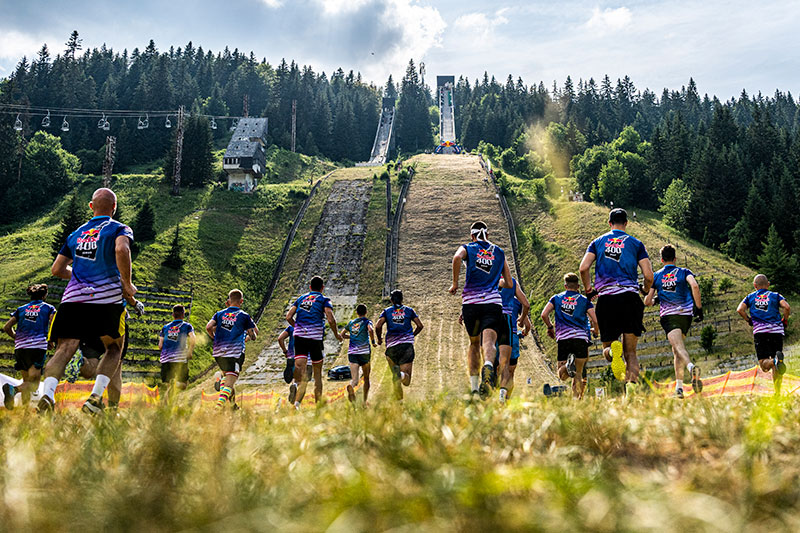 ABOUT RED BULL 400
It is a vertical ascent on an unusual track – ski jumps. The race is only 400 meters long, but challenges even the most prepared, as part of the race is run on all fours. It is the ultimate test of endurance, strength and will that was created in 2011 in Austria when the idea of using the heaviest ski jumps for a race became a reality. Competitors start from the bottom of the hill and try to reach the top as soon as possible, while having to overcome about 37 degrees or more precisely 170 meters of height difference in only 400 meters of the track. Since then, the race has been held all over the world, and for the second time, Bosnia and Herzegovina has joined the select group of countries where the Red Bull 400 World Championship race will be held.