New photography challenge and event that will definitely take a special place in my portfolio for many reasons. Red Bull Wake Capital brought a never-before-seen course and the best rider line-up this planet currently has to offer.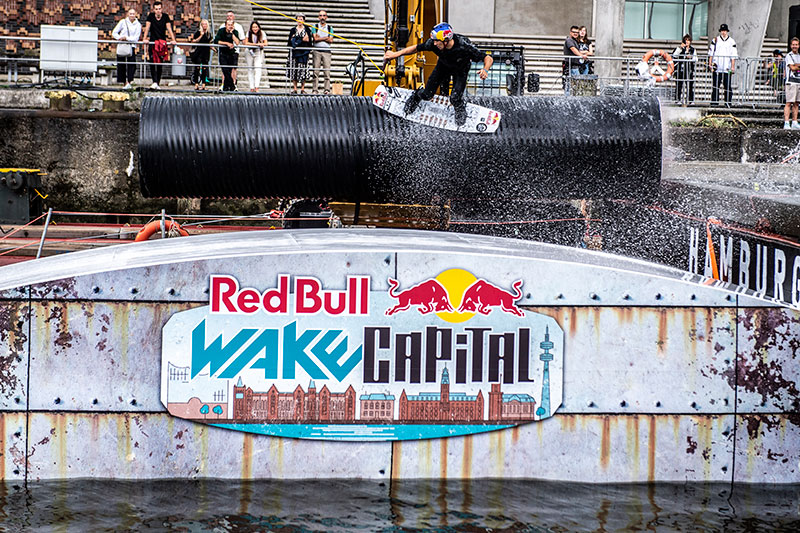 Hamburg and water sports just seem to go together. One would think the time-honored harbor city has seen it all but Red Bull Wake Capital turned the HafenCity into a wakeboard wonderland.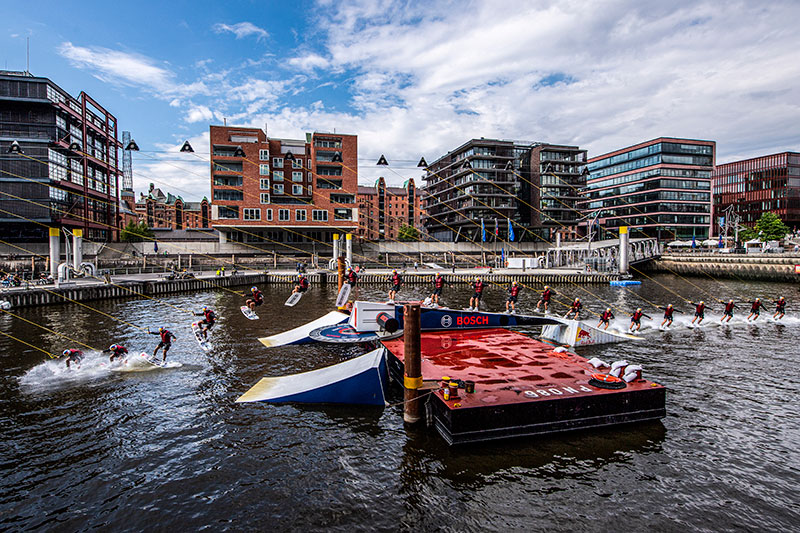 Spectacle in the shadow of the Elbphilharmonie: For twenty days, tons of equipment and machines were in use to build the 240 meters long course with its nine obstacles for Red Bull Wake Capital. The world's best wakeboarders knew how to use this unique course and the spectators in Hamburg got a more than spectacular show and photographers were given a unique playground behind the lens.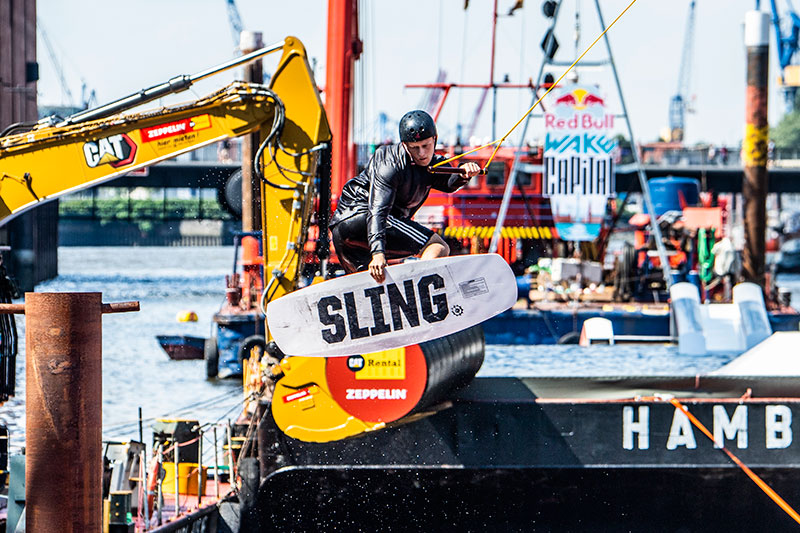 The spectacular course, which was built in the style of the HafenCity with shipping containers, excavators and industrial pipes, provided the perfect backdrop for the action. The riders could go all out but also had to keep adjusting to changing conditions: "The complete set-up moves up and down four metres with the tidal range of the Elbe". During competition, the drop was around two-and-a-half metres."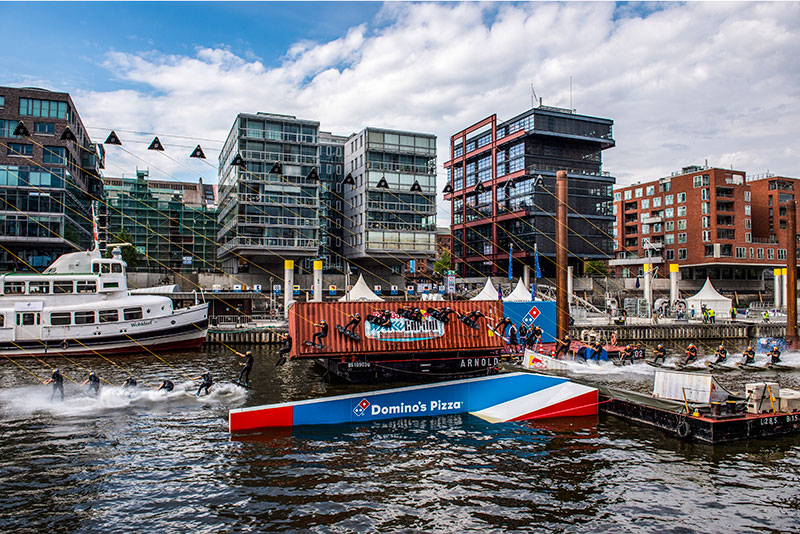 Austria's Timo Kapl came out of nowhere to win the event. With a sensational ride of the 240m course built especially for Red Bull Wake Capital, the 24-year-old shredded his way to victory and into the hearts of the fans on the Magellan Terraces.
Receiving a full 88.66 points from the jury, he narrowly edged out runner-up Daniel Grant from Thailand (84.66 points). USA's Guenther Oka was third with 81.00 points.