I usually end the year slowly and without a lot of photographic activities, but I simply could not refuse the challenge that presented itself to me. The crown of the year-round cooperation with the company "Belgrade Waterfront" is certainly this photo shoot and New Year's spectacle that they prepared for all the people who welcomed the New 2022 in Belgrade. The great challenge of such projects is certainly the weather conditions, which this time absolutely did not go our way due to the fog that descended over the river, so the visibility was not what every photographer wanted. In any case, aerial photography and drones have once again proved why this photographic approach and technique is specific and different.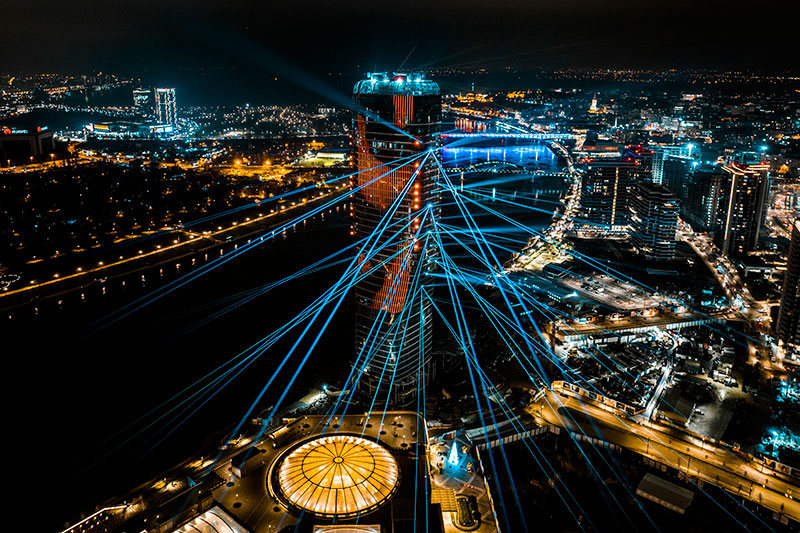 With sensational fireworks and a laser show program from the Belgrade Tower, as well as a concert of the most popular local musicians on the Sava Promenade, Belgraders and guests of the city entered 2022 in style, and the Serbian capital received a welcome worthy of the world's largest metropolises. The grandiose countdown from the facade of the Tower was the introduction to the fireworks, which, in addition to the tallest building in the region, were fired from the New Belgrade coast, from eight systems, with as many as 250 positions, accompanied by 55 powerful lasers.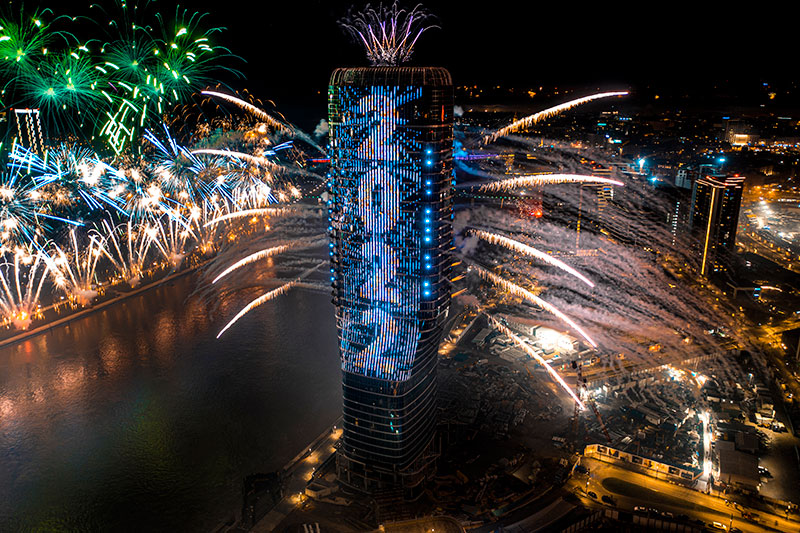 The visually impressive event was complemented by music specially composed for the occasion and inspired by local ethno motifs. The spectacle is a gift from Belgrade Waterfront to fellow citizens and guests of the capital, and the fireworks were organized in cooperation with the company "Fireworks by Grucci", a world leader in pyrotechnic events of this type. That this is the case is confirmed by the fact that "Fireworks by Grucci" broke as many as 11 Guinness World Records in the field of fireworks.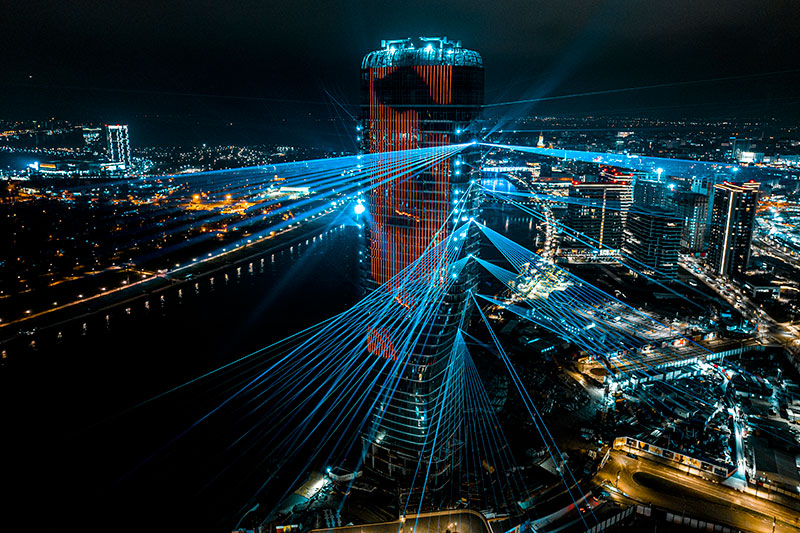 For the first time on New Year's Eve, the content on the media facade of the Tower was shown, and the light effects amazed everyone present. Pictures from the Belgrade Tower were sent to the world on New Year's Eve, and the tallest building in the region was positioned as a new recognizable symbol of the Serbian capital.