The seventh gentleman's ride with a higher goal – "Because it is gentlemanly to take care of yourself and others". This year again I had the honor and pleasure of covering the Distinguished Gentleman's ride in Belgrade. Being my home city, Belgrade is a place especially close to my heart, and covering events on my home territory always come with a personal connection and a sense of homecoming.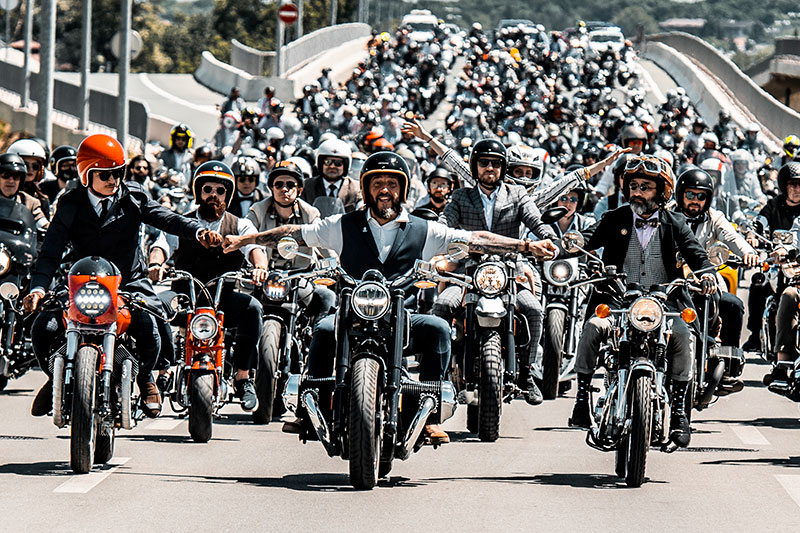 "The Distinguished Gentlemans Ride", on retro motorcycles, driven by men of different generations, stylized, elegant, in suits, with bow ties, most of them with mustaches, which are otherwise a trademark of this beautiful and humanitarian action.
The mission of this ride, which has been held worldwide since 2012, and since 2015 in Serbia, and represents one of the most massive and successful humanitarian actions, is to raise awareness of the importance of prostate cancer prevention and suicide in men.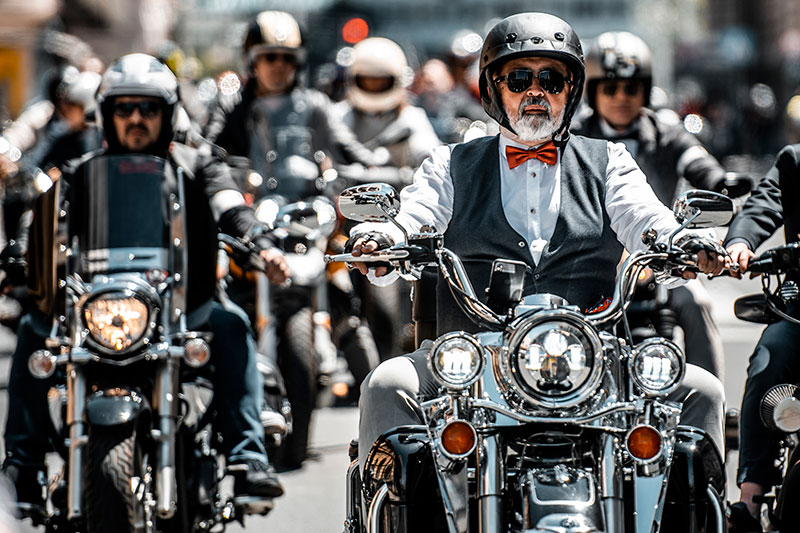 "This year, we rode in over 100 countries and in about 400 cities to encourage each other to take care of ourselves and the health of our loved ones and to learn to react to the first signs of warning. Prostate cancer is an insidious and very common disease of men, and mental diseases, if not recognized and treated in time, often end in suicide, because as many as three out of five suicides were committed by men. In these almost two years of a different life, isolation and great loneliness, it is necessary to point out how important mental health is to us. As before, we distributed vouchers for prostate examinations, and this year, thanks to the City Assembly, we provided a free anti-gene test for all participants. Everyone donates money voluntarily, both individually and by motivating sponsors to do so on behalf of one of the drivers. Prizes are awarded to those who donate the most. There are more of us and we are very proud of that, because we have transformed our lifestyle into something good and humane. We are changing our consciousness, we have a higher goal, and at the same time we are enjoying it "- said Sveta Simić,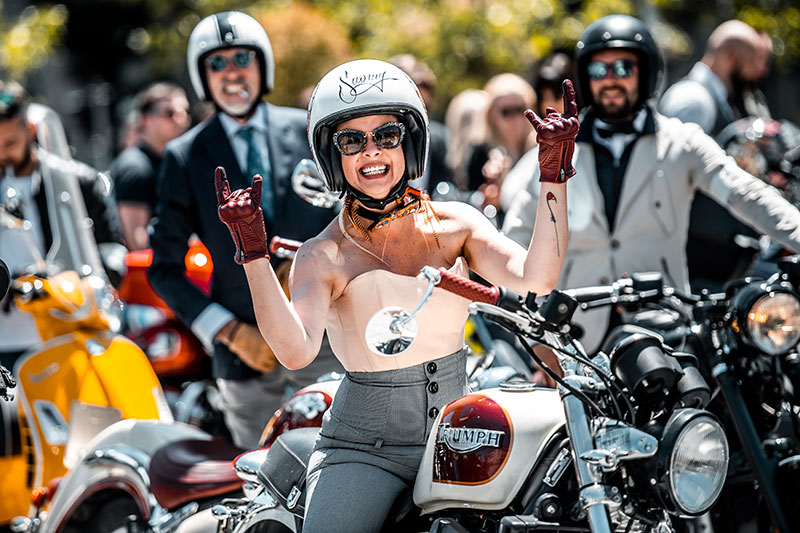 Without recognizable leather jackets, scarves and hats, but on the contrary as a brilliantly stylized group of men, which at first glance you would think are part of a film or television shoot, more than 200 retro motorcyclists drove through the streets of Belgrade today, returning hope that as gentlemen gathered around Mr. Sveta Simić, we can all move and show how important it is to take care of ourselves and others.
ABOUT "THE DISTINGUISHED GENTLEMANS RIDE"!
DGR emerged as a global movement in Australia, inspired by vintage style, with the idea of ​​avoiding the stereotype of motorcycle riders and attracting the attention of the environment in an attractive way. This is not a moto set, but the specific collegiality that motorcyclists have is used in the best way. That is why there are strict rules of participation, which are determined by the types of motorcycles, mostly retro, classic and café racers, as well as the dress code, which is also retro, with tweed and bow ties. The system is franchised, the same model of events is in all countries where DGR is held. All funds raised, through Movember, the world's largest organization that deals with men's mental health, are directed to institutions in the world that deal with these topics of men's health. So far, in this way, over 340,000 participants who are the main motivators in their environment in almost 110 countries around the world, 27.45 million dollars have been collected.