Is there a greater pleasure than welcoming an F1 car in the city where I live? Surely there is, but this event will remain recorded as one of those that are remembered, and the photos that were taken that day will forever tell the story of how we all had a good time that day.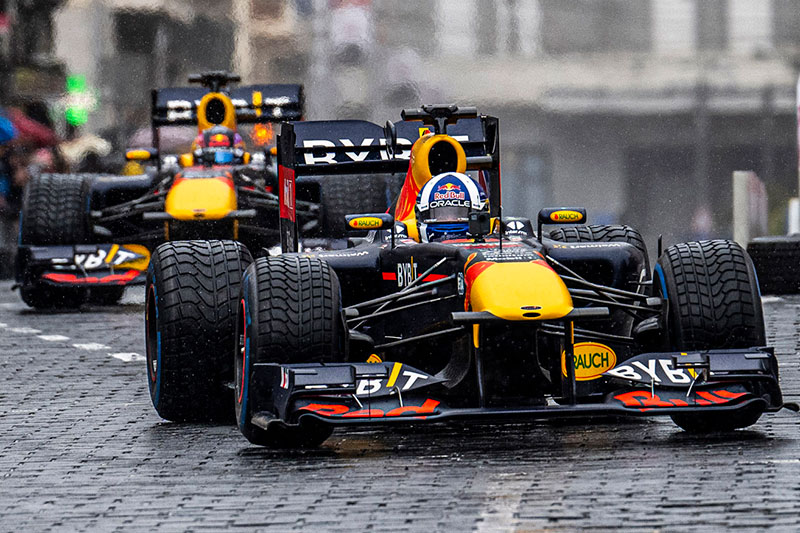 The heavy rain definitely did not demotivate me, but only gave me additional motivation for the photos. Of course, everything would be absolutely different if the weather conditions were more acceptable, but these are those photographic challenges that we simply cannot influence, but we can adapt to them as much as possible.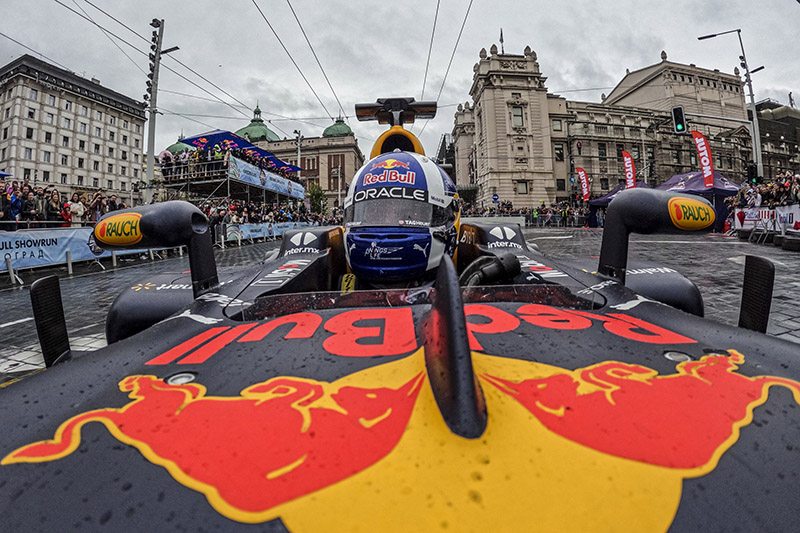 As part of the Red Bull Show Run two Red Bull Racing Formula 1 cars roamed the streets of Belgrade! To the surprise of 20 thousands of spectators, in addition to David Coulthard and Sebastian Vettel's winning RB7 car from 2011, Patrick Freisercher, a member of Max Verstappen's team, set out to conquer the streets of Belgrade as well.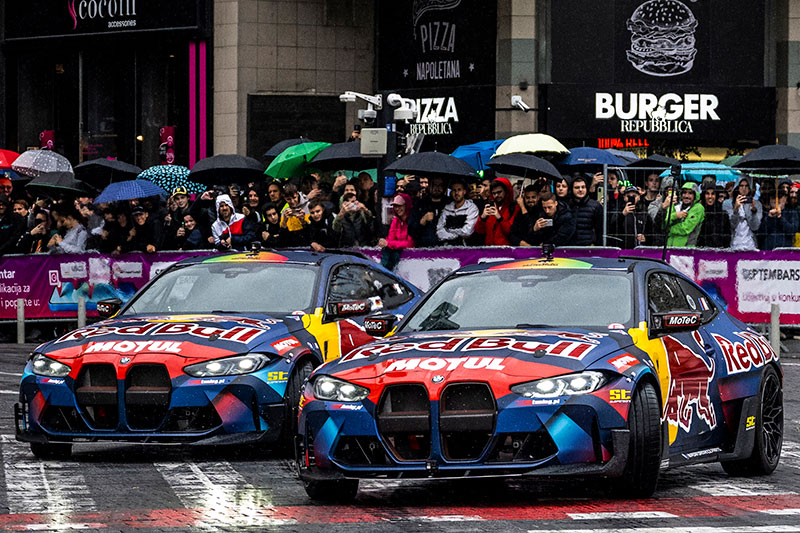 Auto-moto enthusiasts descended upon the heart of Belgrade to watch this Red Bull spectacle live from the stands and sidewalks or via direct broadcast from nearby cafes. The audience had the chance to watch stunt rider Arūnas Gibieža perform tricks on two stunt bikes in his signature "freestyle" fashion, as well as the Red Bull Driftbrothers car tandem, Elias and Johannes Hountondji, who amazed everyone by drifting their specially designed 1040 horsepower BMW M4 G82 cars on the plateau in front of the National Theater.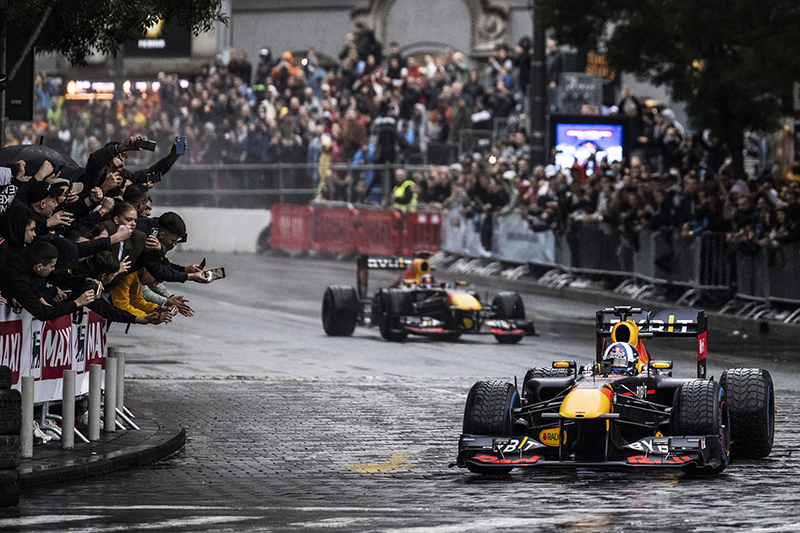 Pop singer Tijana Bogićević opened the event with the Serbian national anthem, while DJ Miss Millie and Dejan Petrović Big Band pumped up the atmosphere. Sports journalist Srđan Erceg, led the audience through the event from start to finish.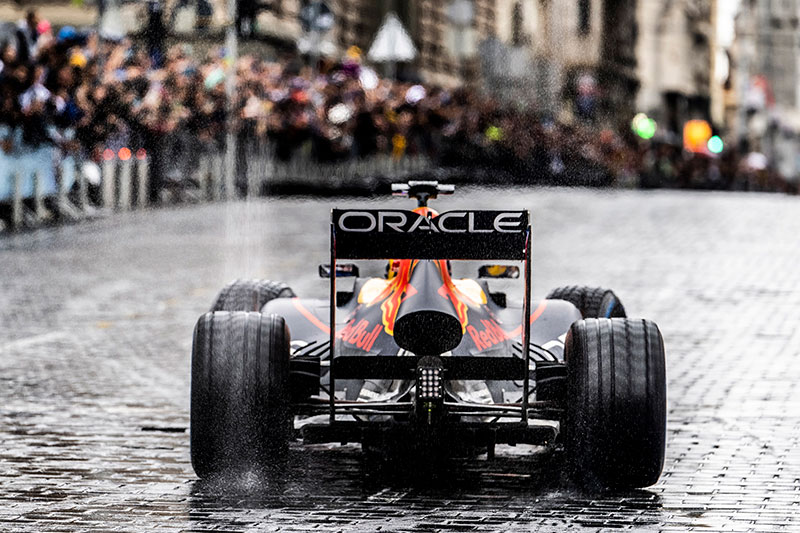 The event is all the more unique given that this is each driver's first opportunity to visit and perform in Serbia. David Coulthard, a well-known Formula 1 driver, expressed his satisfaction with the entire occasion, which also added to the spirit he felt while spending the previous few days in Belgrade mingling with the press and supporters: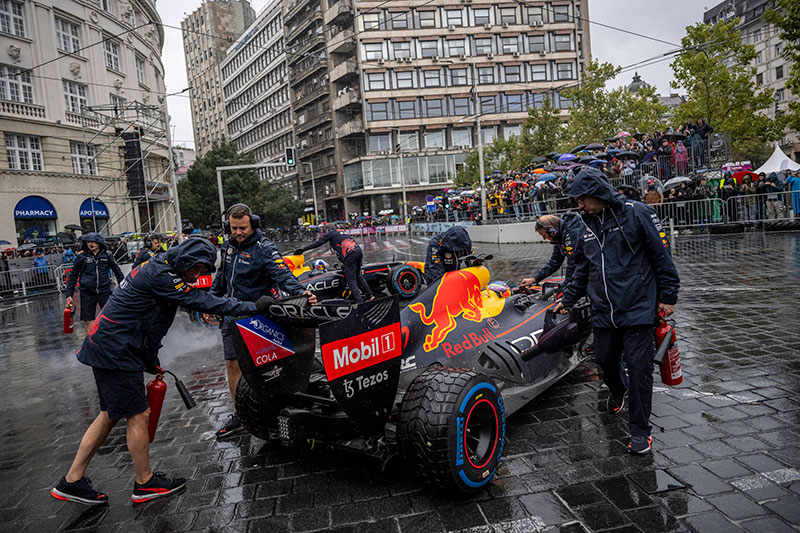 "I had the chance to drive for the first time in such a authentic location as Republic Square in Belgrade. The audience and the energy they emit are also extremely important. Driving in that environment and in that area was truly something I will remember for a long time."
Since the Red Bull Show Run event in Belgrade was a huge success and demonstrated how much Formula 1 and other auto-moto sports are loved in this nation and region, we anticipate seeing more similar events in the future.