There aren't many extreme sports that I haven't photographed in my photography career but from time to time there are challenges that I haven't had before in front of my camera. I'm always looking forward to such challenges, so it's time for "SLACKLINING"!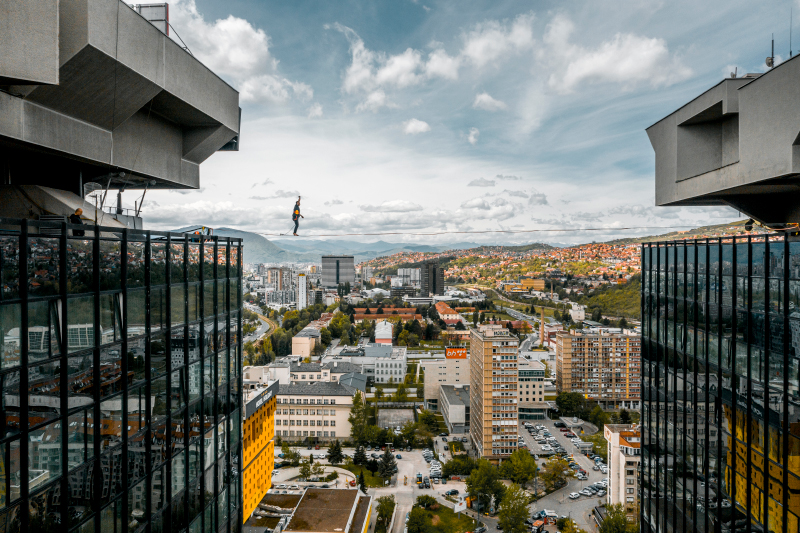 It was an absolute pleasure to work with the amazing athlete Jaan Roose who is considered a world star in this sport. The project called "Unitic Towers Slacking" in Sarajevo was one to remember in every sense!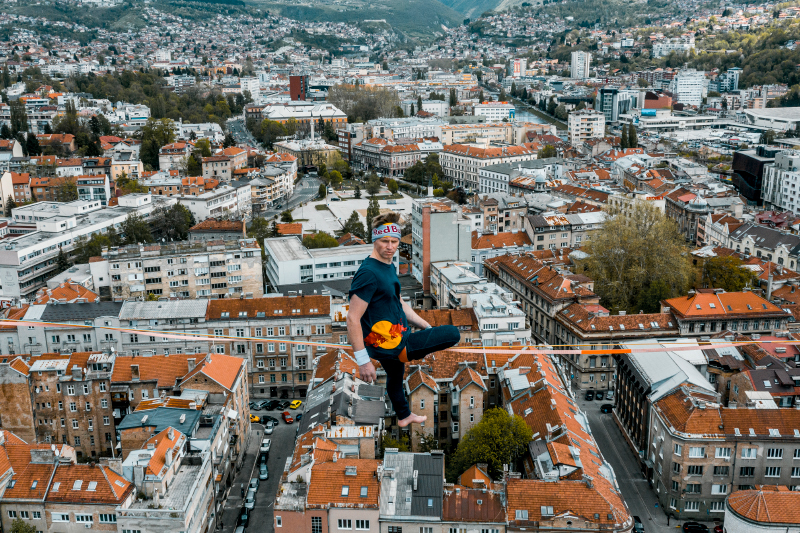 Jaan Roose, the fearless slackling champion from Estonia, spent a few days in Sarajevo. He attracted the attention of the BiH capital after he switched from one UNITIC skyscraper to another. The reactions of the people who saw him passing on the thin wire above the abyss of almost 100m were absolutely amazing. Stories around the empire spread like wildfire long before our official published photos.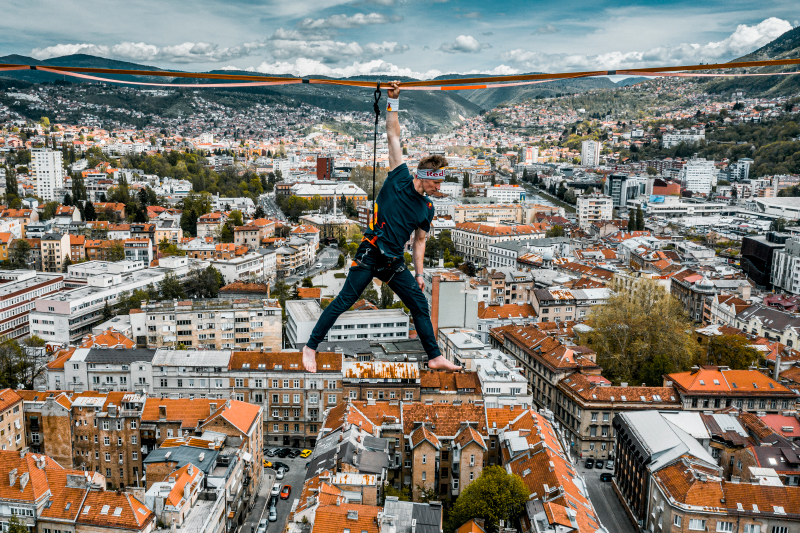 Jaan Roose started slackling at the age of 18. He is a three-time world champion and also the first and only athlete to make a double backflip. He holds numerous world records, and in the spring of 2019 he won first place at the World Slackline Masters in Munich, Germany.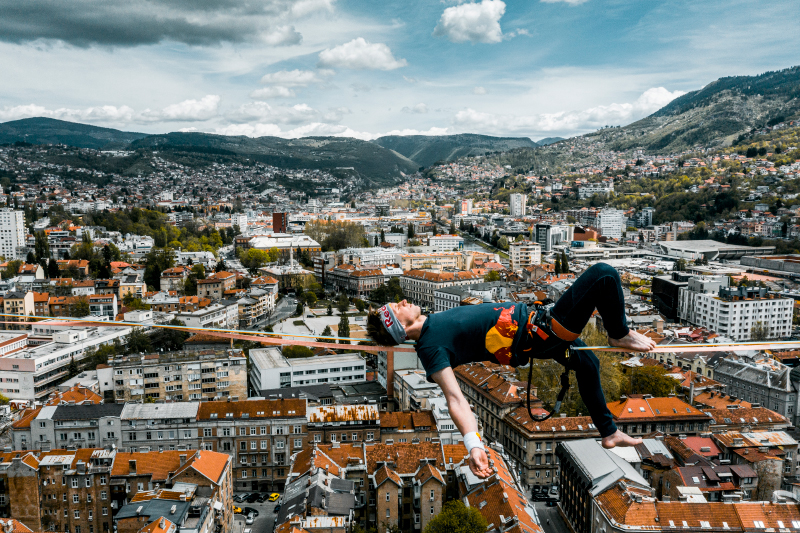 On several occasions, he was a stuntman in Hollywood film projects, especially Assassin's Creed, and also appeared on Madonna's MDNA world tour.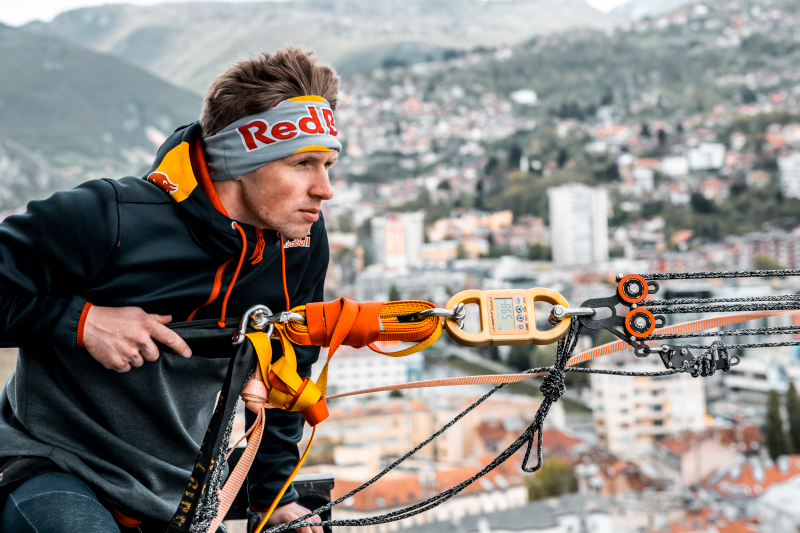 Jaan delighted audiences around the world with his unique tricks!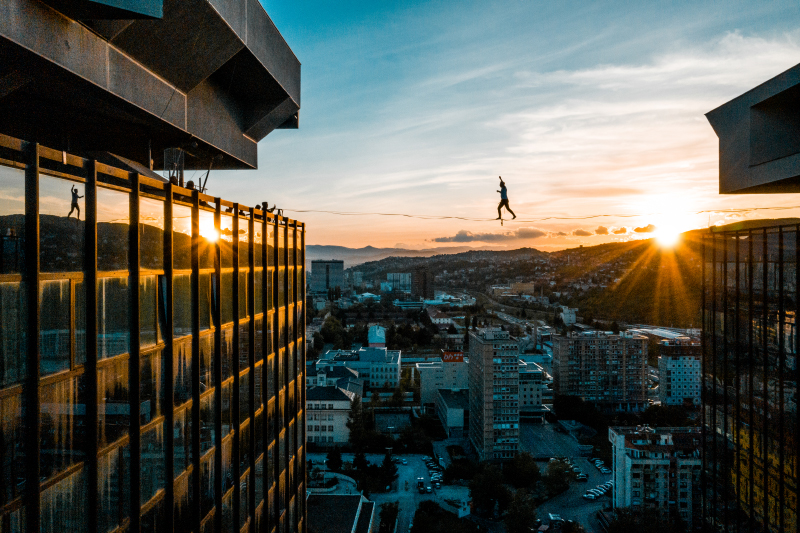 I believe that we will meet again and that Jaan will be in front of my lens again soon in some other place and in some other part of the planet with some new SLACKLINE project!