It is always more than a pleasure to photograph and work with the best athletes from around the globe. All athletes with whom I worked have their own distinct and unique personalities, and therefore all photoshootings always brings new challenges. Communication and proper approach will surely bring you the desired photos. If you worked with particular athlete before, or even better, if you are close friends, be sure to expect some great photographs that you will take home with you. This is exactly my situation with the athletic queen and one of the best long jump athletes on the planet Ivana Vuleta.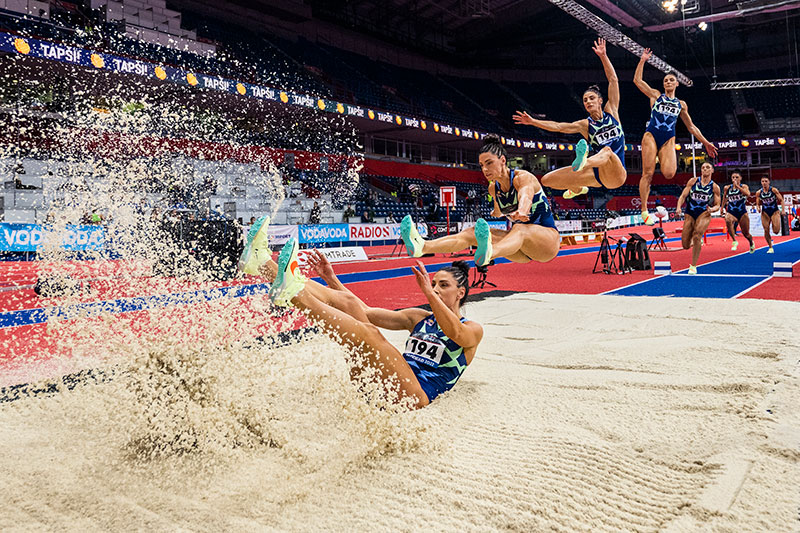 The World and European Athletics Championships are always special challenges for photography because of all the restrictions and limits that exist, but a good plan and communication with the athletes are of key importance. Because of everything I mentioned above, my approach to photographing an event like this was completely different, and I had to adapt to everything that was in front of me, but still photograph in my own way, which was the most important thing for me. In this column, I am sharing only these two photos from Ivana's last World Championship as well as from the Indoor Meeting that took place in the Belgrade Arena (more you can find in my galleries).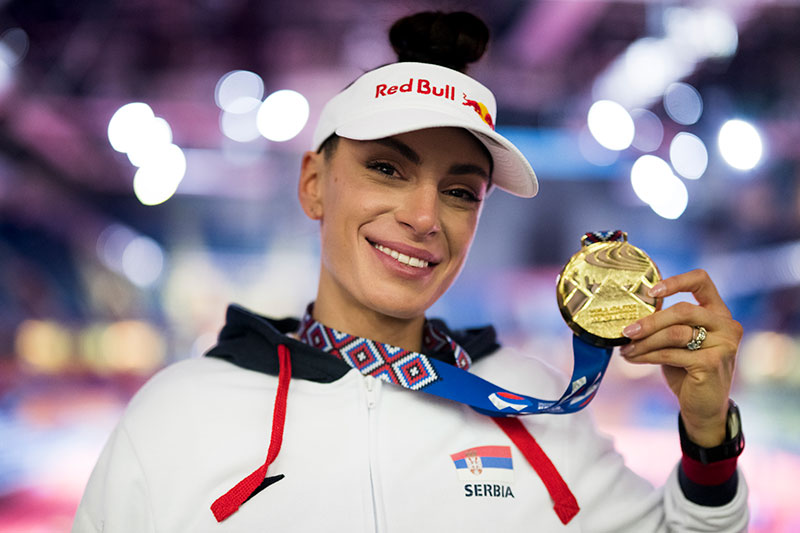 Ivana was the best at the Belgrade Indoor Meeting with a jump of 6.88 and she came to the World Championship with the desire to win gold and repeat the feat from 2017, when she won the best medal in front of her audience at the European Championship (which I also photographed) in what she succeeded in doing. This is her seventh gold at major competitions in her career. Ivana recorded the longest jump in the first series when she jumped a long 7.06 meters and won this title.