Usual sports are unusual for me when it comes to photography because my photography specialties are completely different, so what is usual becomes a challenge for me. This is exactly how I would describe a photoshoot with one of the best 3×3 basketball players on the planet, Dusan Bolut.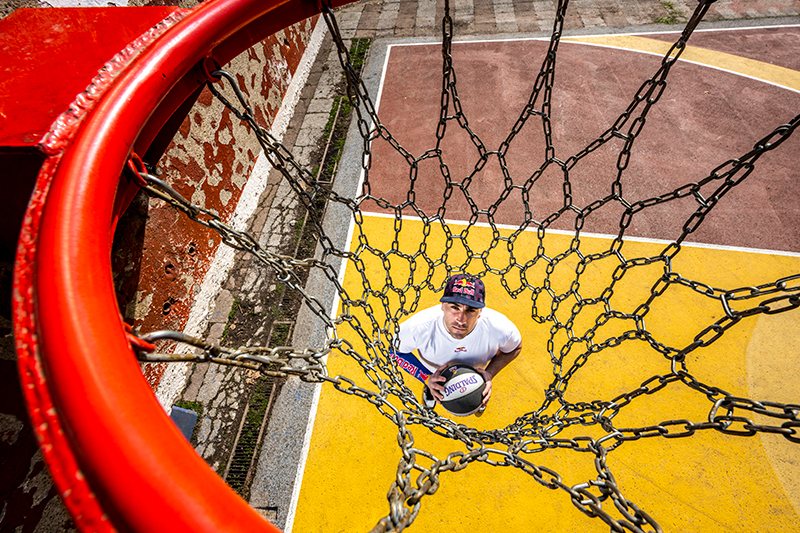 It goes without saying that photo shoots with friends are always special. I met Dusan for the first time in 2014 when we took photos at my studio at the beginning of his professional career. I am especially pleased that those photos follow him to this day and the media around the world still use them (you can see the photos from that photo shoot right here).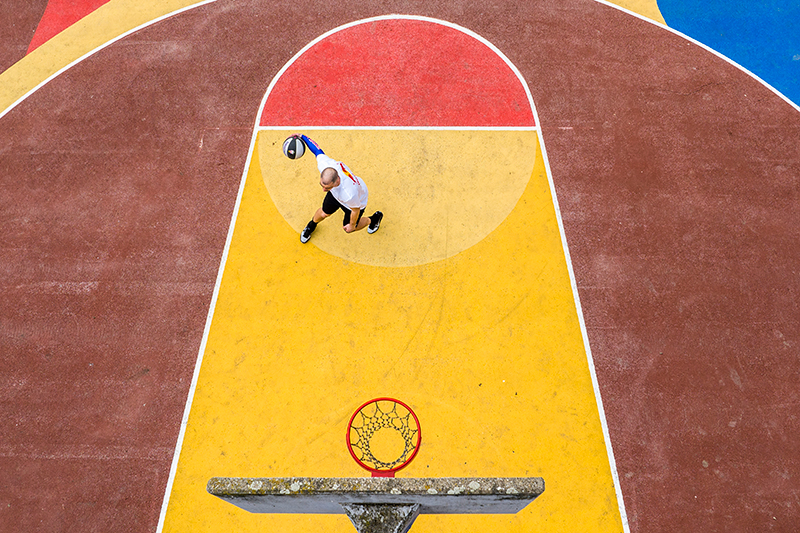 After those 9 years, we met again in his hometown, so Novi Sad was exactly the location where we took this photo shoot. The basketball court, painted especially for Red Bull Half Court in colors that every photographer would only wish for, are just some of the details that contributed to making the atmosphere of this photo shoot memorable!
ABOUT DUSAN DOMOVIC
Dusan Domovic Bоlut born 23 October 1985, is a Serbian professional basketball player who is former world No. 1 ranked in men's individual 3×3 rankings by the International Basketball Federation (FIBA). He plays for Aliens and Serbia men's national 3×3 team. He is widely considered to be the greatest 3×3 basketball player of all time.
Domović Bolut was born and raised in Novi Sad, Serbia. His interest in basketball began at the age of nine. He soon began playing on courts around his neighbourhood; back then, 3-on-3 basketball was essentially the only way the sport was played in the streets of the city. Domović Bolut started to play at the FIBA 3X3 World Tour in August 2012. On May 3, 2019, Domović Bolut was selected with the 24th overall pick by the Ball Hogs in the 2019 BIG3 draft. On June 21, 2019, it was announced that Bolut had to withdraw from playing in BIG3 after being allegedly threatened by FIBA with not being able to play in the Olympics if he didn't leave the league. On June 15, 2021, Dusan was selected with the 3rd overall pick by Power in the 2022 BIG3 draft. He plays for team Aliens in the BIG3, 3-on-3 Basketball league.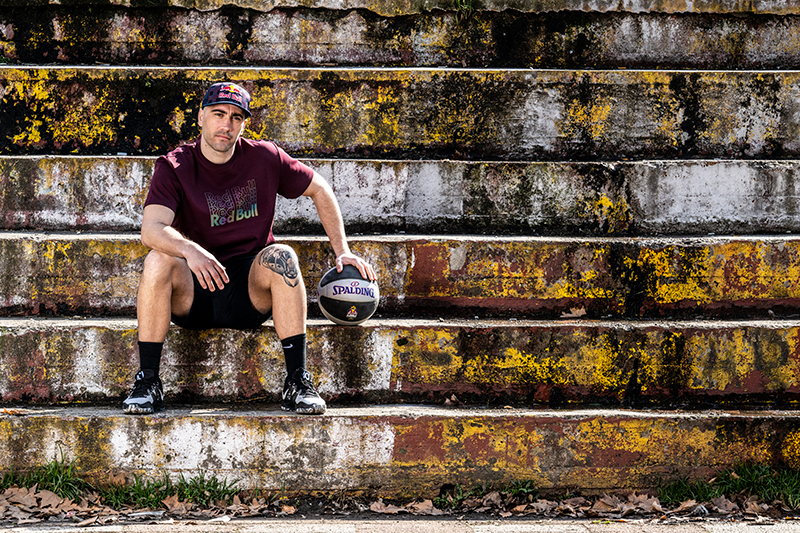 Domovic Bolut represents Serbia in 3×3 basketball. He won two gold medals at the FIBA 3×3 World Championships,  2012 in Greece and 2016 in China and silver medal at 2014 Tournament in Russia. At the 2017 FIBA 3×3 World Cup he won his 3rd gold medal for Serbia and was selected to the FIBA 3×3 World Cup 2017 Team of the Tournament.