I am glad that my cooperation with the Special Anti-Terrorist Unit of Serbia (SAJ), which started two years ago, is becoming a long-lasting partnership. We recently re-joined our forces for another photo shoot, and this time, it was all about new equipment and the Super Puma H 215 helicopter.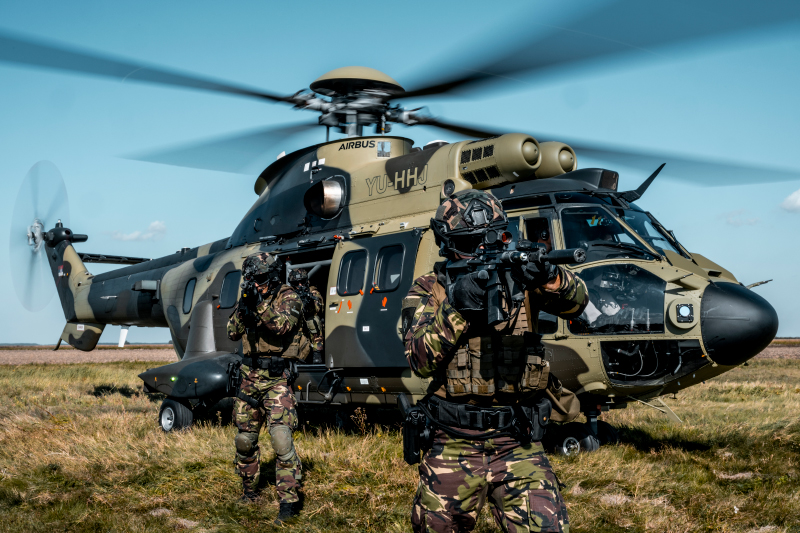 On this occasion, we worked with, or better to say, in a special helicopter, Super Puma H 215 – the biggest and the most modern aircraft the Serbian Military possesses. This utility helicopter has four blades, two engines, and it is perfect for transporting operatives of this special unit and their equipment.
It can reach up to 6000 meters in the air and develop a speed of 262 km/h – to mention a few characteristics. It was a pleasure to take photos inside this helicopter and outside, and I also captured SAJ operatives in actions, such as rappelling from the aircraft.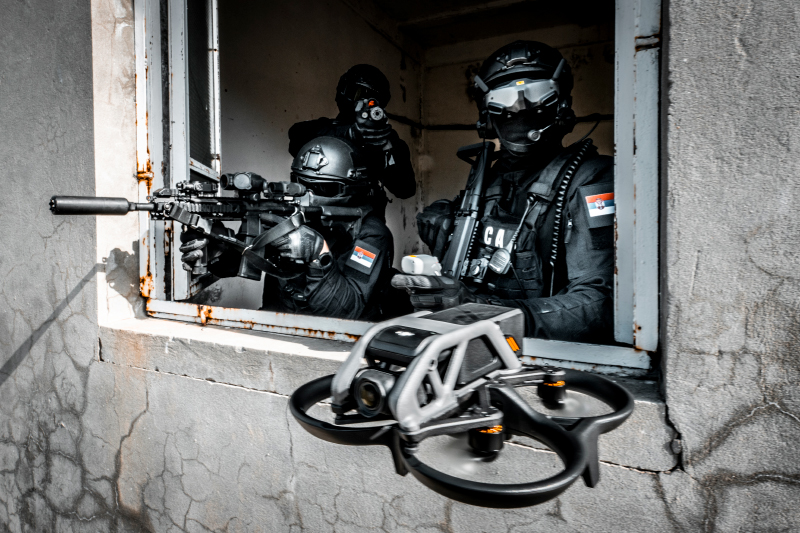 In 2021, I did my first photoshoot with the Special Anti-Terrorist Unit when I took photos for their Calendar. Ever since, I usually accompany them to all military training on specific military polygons.
Everything that this highly trained and modernly equipped operational unit does is connected with action and adrenaline – on the ground, in the water, or in the air. Given that adrenaline-fueled and action-packed environments on the ground and in the air, and photo shooting underwater are my usual playgrounds, it is easy to see how this cooperation came to fruition.
As I mentioned, all members of the Special Anti-Terrorist Unit are highly trained professionals, so working with them is always a great pleasure and privilege. Our cooperation is always at the highest professional level. Therefore, I am happy to announce that there will be more joint actions from our side soon.