Drift Masters European Championship stopped in Latvia, where the fourth round of this competition took place. Treacherous weather conditions brought new challenges for the drivers but also me as a photographer.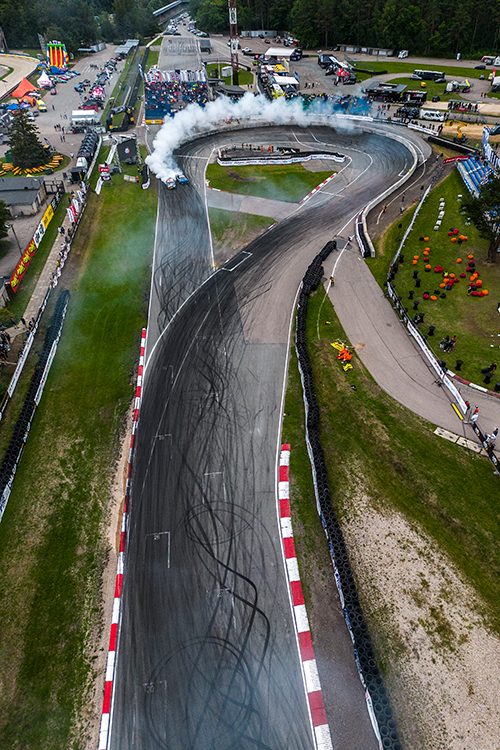 The event took place at the Bikernieku Trase in Riga on the 29th and 30th of July. While the first day of the race was sunny, on the second day, a storm hit Riga, and it was raining a lot. In one of my previous blog posts about the Drift Masters European Championship race, I wrote that drift is all about noise and smoke from screeching tires.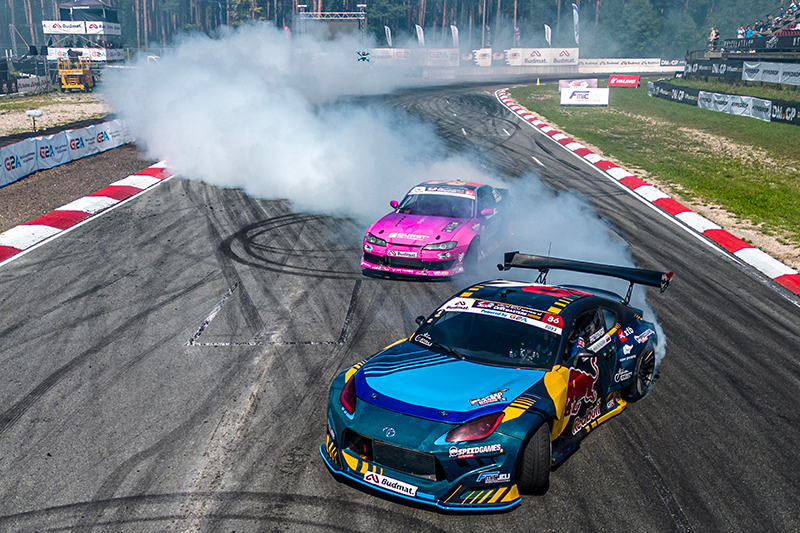 However, when you add the element of water, or, better to say, a persistent pouring rain – you don't have the same sport anymore. The track is wet and super slippery, making the riding conditions nearly impossible. When you drift on the wet surface, you don't get the grip and you lose a smoke which looks pretty awesome, especially in photos.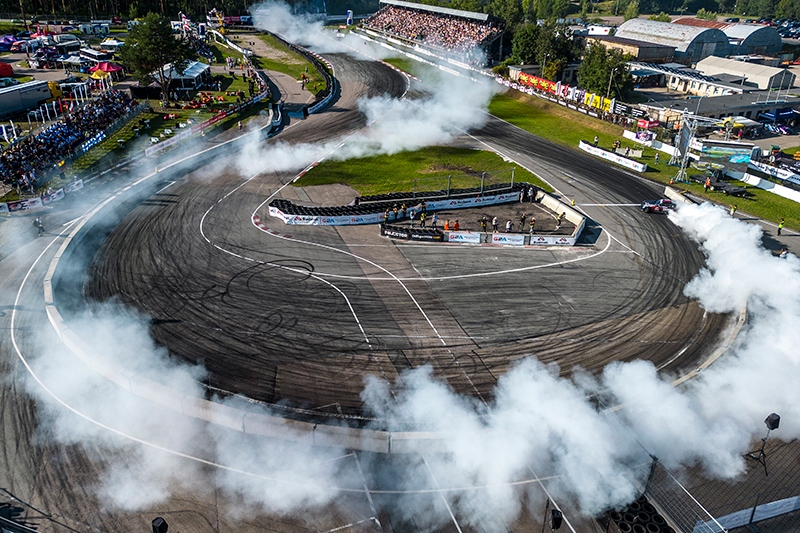 You would think that takes all the fun out, but no. I actually love when I have the water as an element because the splashes that the water creates are unique, and they give photos an entirely different dimension. You cannot replicate that. And given that during this race, we had both sunny and rainy weather, I got diverse photos, capturing the essence of the sport in different conditions.
The race in Riga was the fourth out of six rounds of the Drift Masters European Championship. The event gathered the best drift drivers from Europe, who threw an action-packed and exhilarating show for the audience.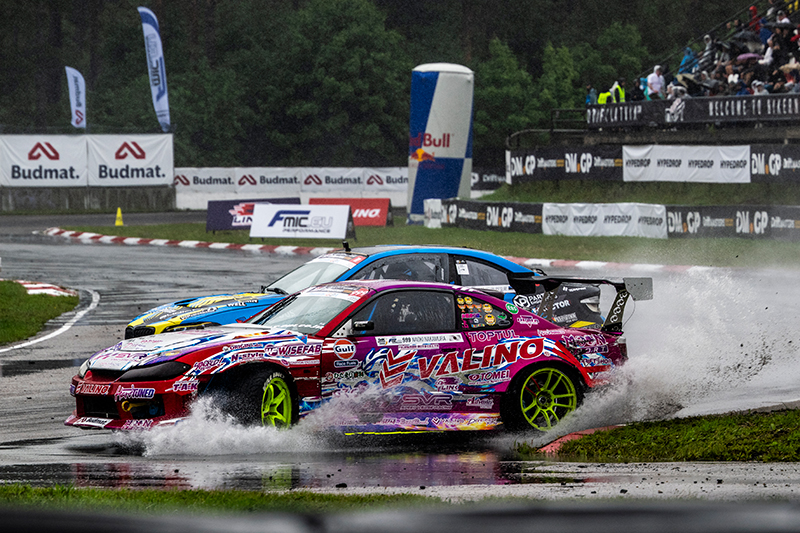 The history of the Drift Masters European Championship dates back to 2014, when the first championship was organized. Over the course of nine years, the championship grew to be an adrenaline-fueled drift spectacle. Drift is a driving style where drivers use throttle, brakes, clutches, and gear shifts very often to maneuver their car from one turn to another on a demanding course. It is an adrenaline-fueled show with a lot of noise and smoke.