Red Bull Cliff Diving in Mostar always comes as a real pleasure but already a years ago, coming to this unique place has become a pure tradition for me. The atmosphere is special every time, but the Mostar spirit of hospitality is always felt all around us.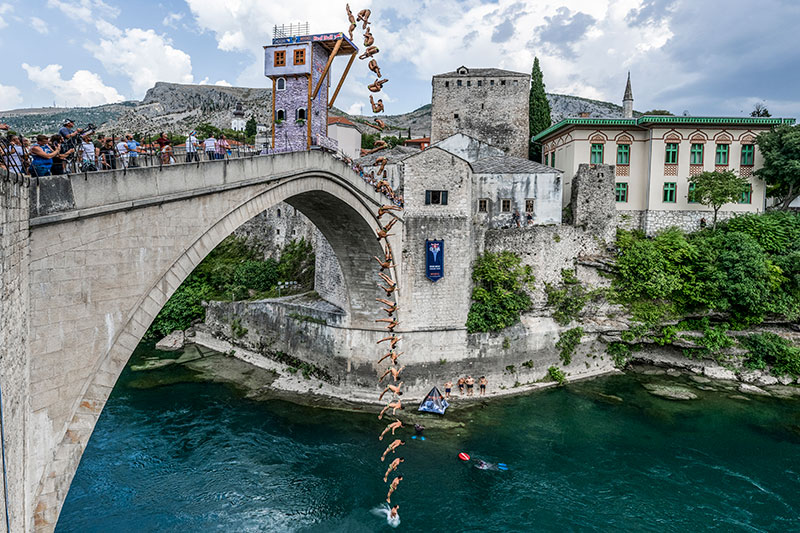 As for the photography part, it is really unnecessary to mention how much pleasure it is to take photos in this kind of environment with the best cliff divers in the world. As in previous years, the diversity of photography itself becomes a challenge for me, regardless of the way I photograph. In addition to cameras and different lenses, photographs from the water and under water, as well as drone images from the air, always come to a special expression. Since I've been taking photos here for more than ten years, it's not easy to make different photos, but it's always a special goal for me, which for now I mostly manage to fulfill. You can find some of the previous photoshoots from Mostar in the same section on this link for last year or on this link for some of the previous years.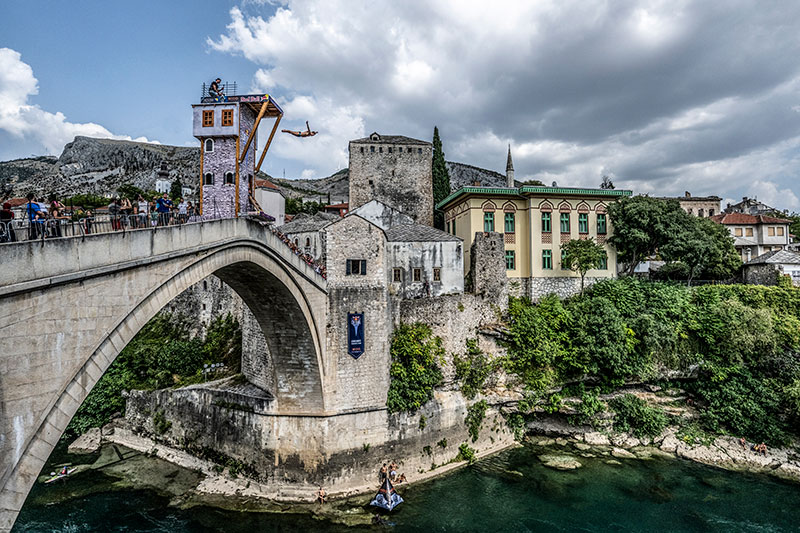 Mostar, the place with the world's longest high diving tradition and UNESCO World Heritage once again stunningly showcased this ever-growing sport reaching a new level. The cliff diving elite were welcomed to the Stari Most with a new platform design inspired by the local building tradition.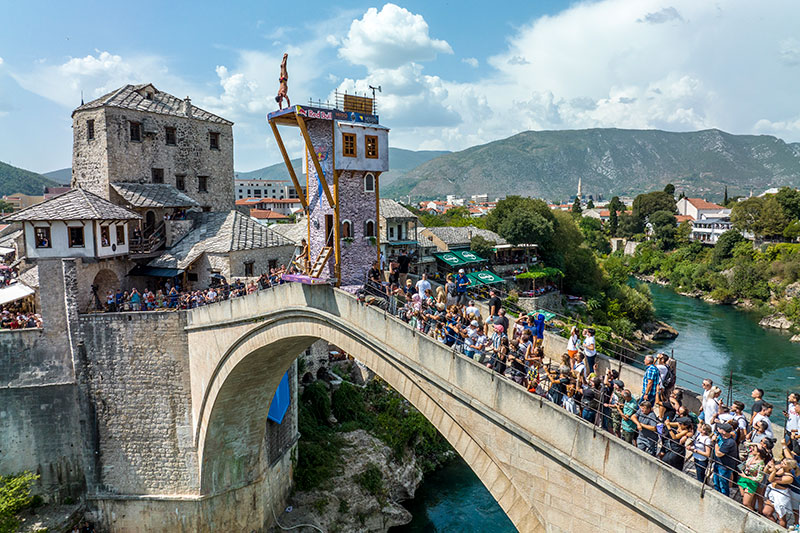 New talents debuted with never before done dives, record champions scored 10s from the judges but did not reach the podium due to an impressive dive quality and an expert crowd (20,000 spectators over the course of three days) that vowed all the 24 cliff diving athletes. The bridge across the emerald water of Neretva River is not only Bosnia and Herzegovina's most recognisable landmark but also a test of aerial awareness and tenacity for the athletes; this is reflected in the number of podium finishers to date – in six showings 17 divers finished in the top 3, nine in the men's, eight in the women's category.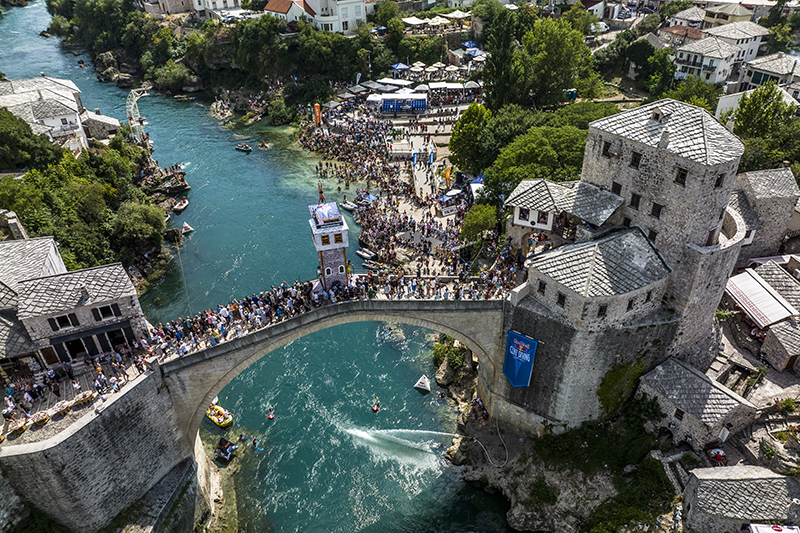 Romania's Constantin Popovici broke the record for the highest ever competition score as he secured his second victory of the 2022 Red Bull Cliff Diving World Series in Mostar, Bosnia & Herzegovina, while the dominant Rhiannan Iffland of Australia cruised to a fourth win on the spin in the women's.