My very first visit to India was in 2009 for the Red Bull Showrun as also when David Coulthard was officially the first in the F1 car to cross the newly opened Sea Link bridge in Mumbai. After that in all previous years, I have returned to India several times for various photo shootings, but I have not been since 2015 when it was also the last Red Bull Showrun in Hyderabad.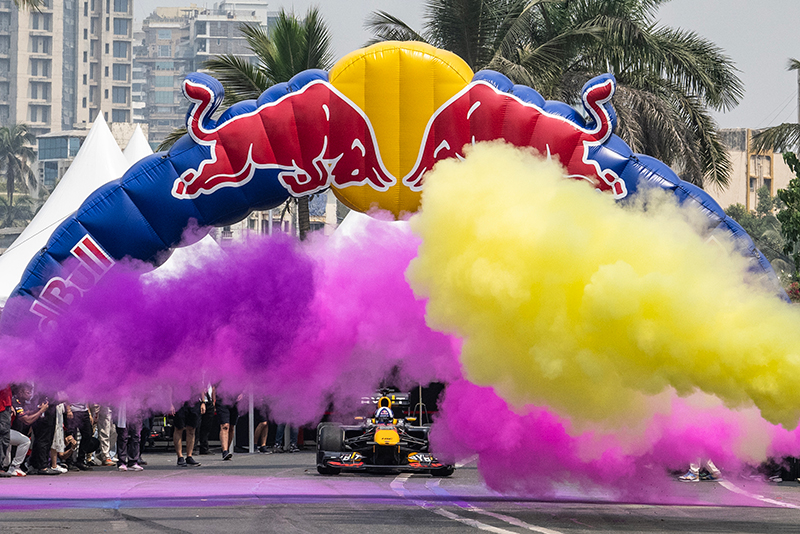 After a break, I'm again in Mumbai, and again for the Red Bull Showrun with David Coulthard where we enjoyed the Incredible heat and very special Indian Hospitality in this incredible city. Definitely one of those trips that will be remembered forever!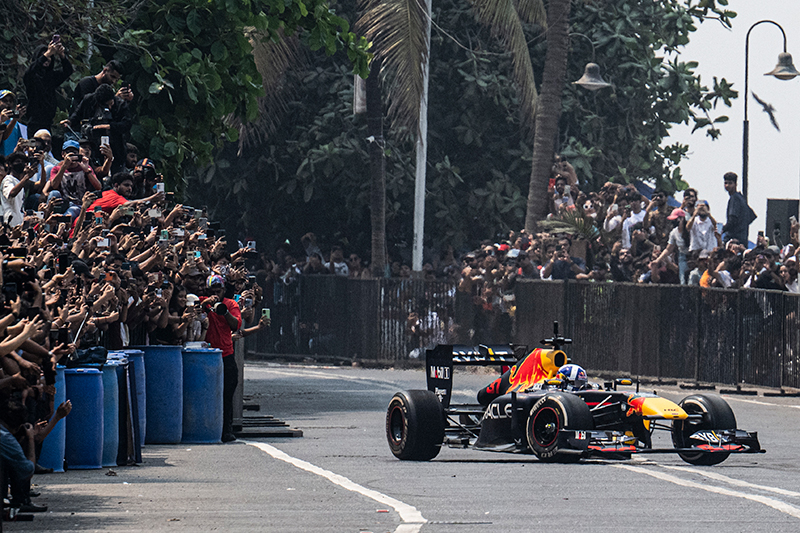 After eight long years, Oracle Red Bull Racing and David Coulthard were back to dazzle the Indian audience. The 13-time Formula 1 Grand Prix winner drove one of the team's championship winning cars at Mumbai's popular Bandra Bandstand during the Red Bull Showrun on 12th March 2023.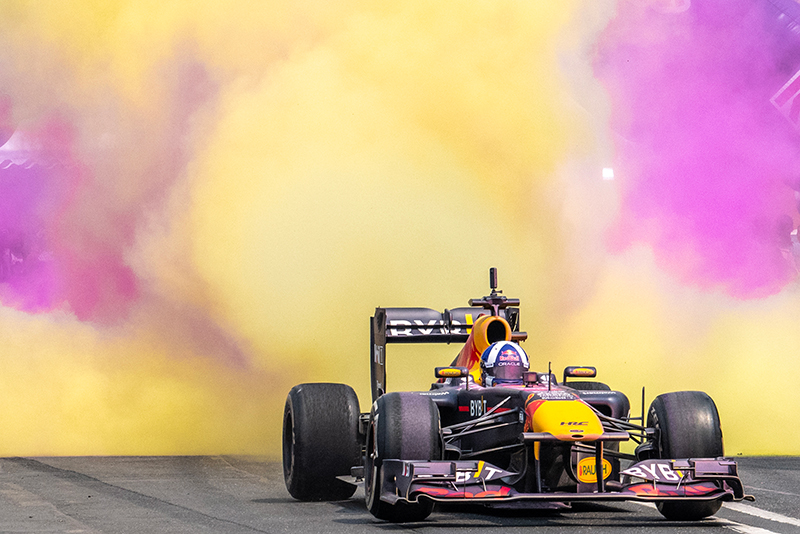 Coulthard drove the RB7 – Sebastien Vettel's 2011 championship-winning car – on the streets of Mumbai. Oracle Red Bull Racing were the only team to win the Indian Grand Prix in the three years of its existence, from 2011 to 2013.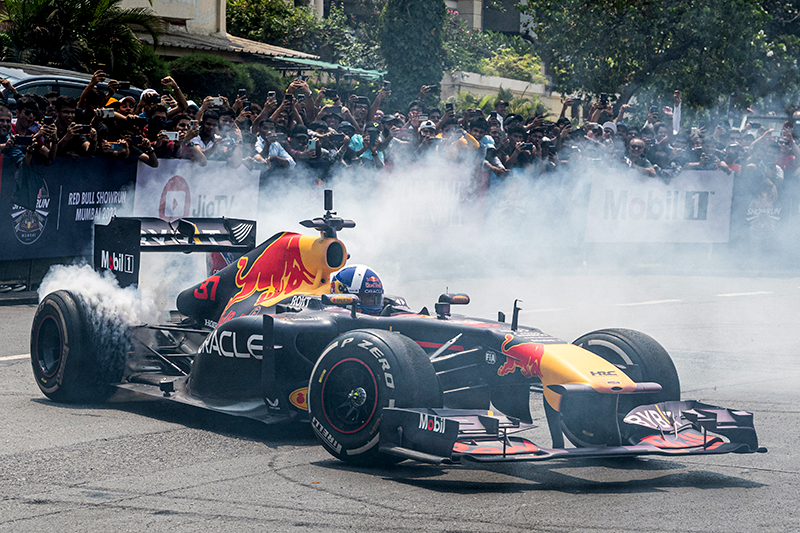 In the past, the racing giant has put on quite a show for the Indian audience, be it the Bandra-Worli Sea Link run in 2009, taking to the streets of Delhi in 2011, famously conquering the world's highest motorable road at Khardung-la or the Hyderabad Showrun in 2015. But the latest event comes on the back of a historic F1 season for Oracle Red Bull Racing. While the team won their first Constructor's World Championship since 2013, the team's driver Max Verstappen recorded the largest points haul (454) in a single season in F1 history.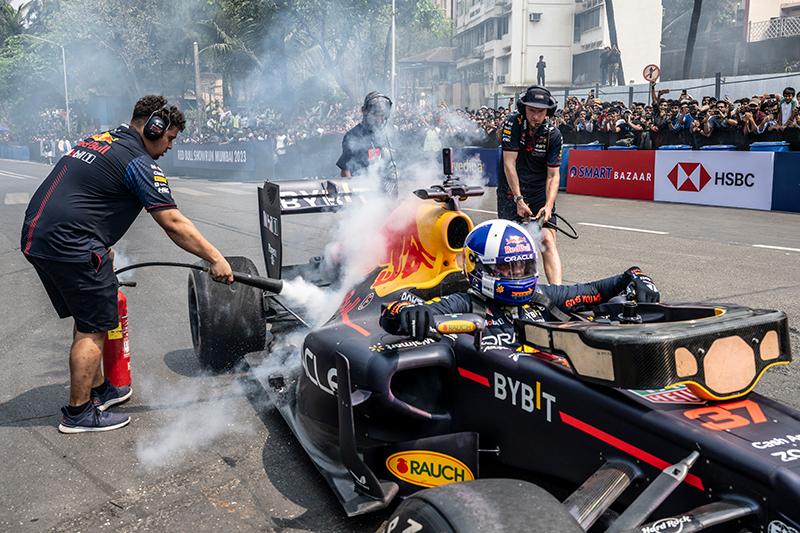 The showrun – which saw over 20,000 people attend in a live audience – also comes at a time when the sport has exploded into life once again. F1 attracted a total of 5.7 million fans in attendance in 2022 over the 22 races. It also smashed US TV viewership records, with an average of 1.21 million viewers per race.