I always have these great feelings when I see some of my photographs published on the cover pages of some world renowned publications. This time I proudly share the cover page of MARES buyers guide catalogue 2024 featuring great split level image from our spectacular scuba diving trip to Belize.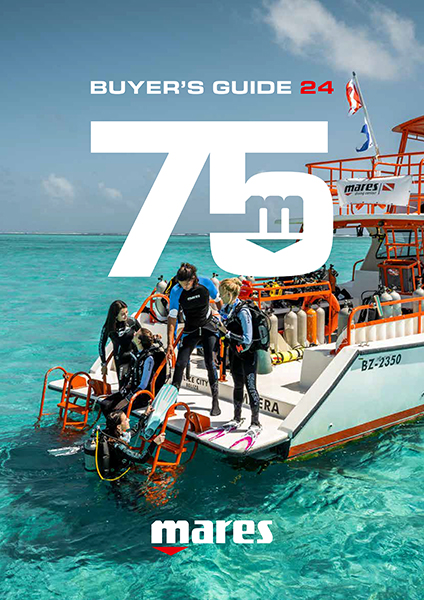 Some of my favourite photos are definitely underwater and especially photos like this one – split level.  In general, all photos related to water are definitely unique because water drops or water splashes you can't control.
The 2024 MARES catalog contains all of Mares' products: a complete collection of the latest equipment, filled with innovative product features, designed to meet and satisfy the needs and dreams of every individual diver.
It was an immense pleasure to be part of one of the biggest Mares projects during which we had to create photo materials for advertising for the year 2024 with all new items, equipment and related products, and to show everything in a completely different way and from my perspective. Full story from this great trip to Belize you can find in some of my previous blog posts on this link same as the story about cover page for the Mares Buyers Guide from 2020.